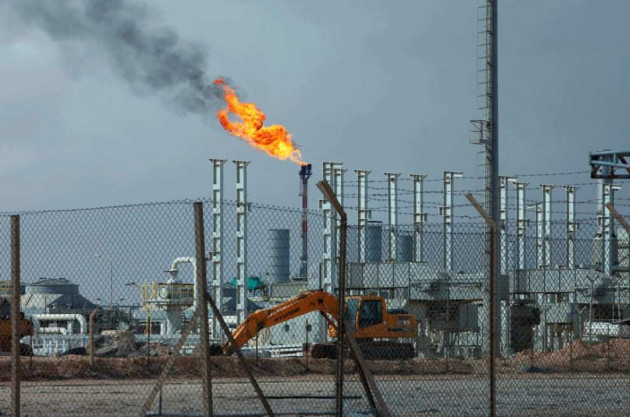 Opec member Libya has resumed gas exports to Italy after protesters ended their two-week seizure of the North African country's Mellitah port.
The port began loading condensate on 18 November.
"We have started with small quantities to resume gas exports to Italy. Once pressure is higher volumes will increase," National Oil Corp (NOC) spokesman Mohammed al-Harari said on 17 November.
Protesters making political demands have left the port, which is jointly operated by Italy's biggest oil company, ENI, and NOC.
Political chaos in Libya, which accounts for over 1.5% of global oil output, is far from over. Prime Minister Ali Zidane said last week that 60% of the country's energy facilities had been shut down.
Meanwhile, Mohamed Abdel Aziz, the country's foreign minister, said the closures were costing Libya up to $130m a day in lost revenue.
"Today is not the right day for new entrants," an unnamed executive of a western oil company with operations in Libya told the Financial Times.
"I thought during revolution, give us three years and Libya will come back. But we need another three or four years from now," he said.
Political Chaos
Libya's oil production has slumped to around 1.25 million barrels per day (bpd) from 3.1 million bpd in 2010, before the revolution.
The country has suffered oil and gas supply outages since July this year. Protesters demanding more political rights and strikes over pay have hampered energy production and exports from the country, which holds Africa's biggest crude reserves.
Around 85% of Libya's oil is exported to Europe and its biggest customer in the region is Italy.
While Libya's oil production was disrupted for most of 2011 because of the civil war, it began to recover relatively rapidly following the cessation of most hostilities by the autumn of that year, according to the US Energy Information Administration (EIA).
However, the country's oil sector was crippled again in mid-2013 as protests led to the closure of loading ports, oil fields, pipelines, and a sharp deterioration of the security environment at oil installations.