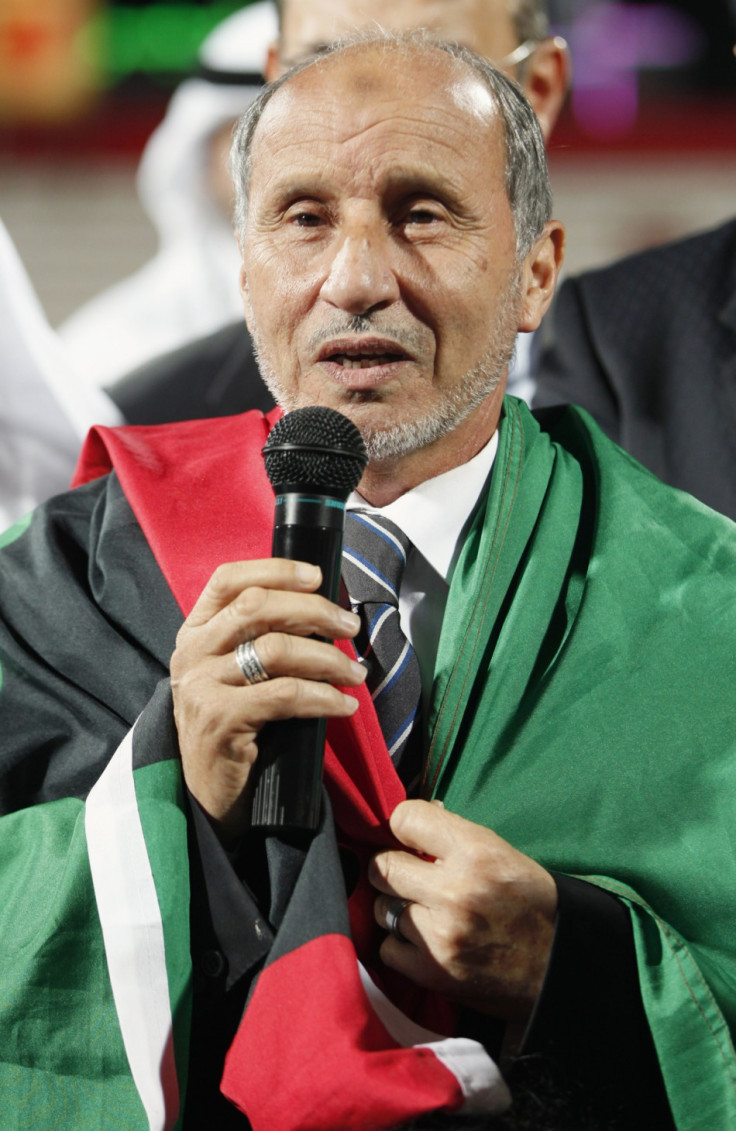 Mustafa Abdul Jalil, the head of the Libyan National Transitional Council (NTC), said people receiving orders from Saadi Gaddafi have infiltrated the government.
In an interview set to be aired on Friday on the Al Arabiya TV Channel, Abdul Jalil said the Libyan intelligence has "phone calls" that proves pro-Gaddafi infiltrators receive direct orders from Saadi, Al Arabiya reports on its website.
"We have proof that there are some elements working with us who are receiving orders from al Saadi Gaddafi," Al Arabiya quotes him as saying in the interview.
The web sites however quotes Abdul Jalil as saying the agents "receive orders from Saadi from Tunisia" while the latter is reportedly under house arrest in Niger.
He was arrested in the West African state after he fled Libya in September.
In December Mexico said it had foiled a plot to smuggle Saadi and members of his family into the country, claims which were denied by his lawyer.
Throughout the Libyan uprising, the Gaddafi family has presented a united front and reiterated their support for the regime.
Former Libyan leader Muammar Gaddafi and his son Mutassim were killed soon after the capture of Sirte by NTC-rebels in October.
Saif al-Islam, another of Muammar Gaddafi's sons was arrested in Libya in November.
Although wanted by the International Criminal Court on charges of crimes against humanity, Saif is now set to be tried in Libya.
Meanwhile his sister Aisha Gaddafi, currently in Algeria with other members of the family has recently called on fighters loyal to her dad to continue the armed struggle against the NTC, proving the Gaddafi are still intent on playing a role in Libyan politics.