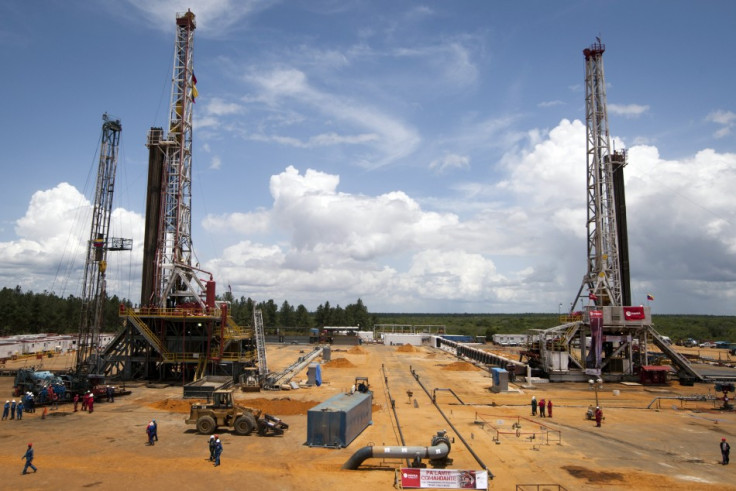 As the quest for Muammar Gaddafi intensifies, world powers are already strategizing their next moves for relations with Libya, proving that the race for the best oil deals has now truly started.
French officials announced Wednesday that Paris is already is working with its allies to draw up a United Nations resolution that would unfreeze Libyan assets, previously blocked by UN Security Council sanctions.
British officials have also insisted they will help Tripoli as the humanitarian situation is becoming increasingly worrying. With the Gaddafi forces still fighting back, things are only set to get worse -- and hospitals are already suffering severe medical supply shortages.
While South Africa was forced to deny it was preparing for the arrival of the Libyan leader, Nicaragua revealed it would consider offering asylum to Gaddafi, before adding he had not yet requested the assistance.
Moreover, Venezuelan President Hugo Chavez declared Tuesday he will continue to recognize Gaddafi as Libya's legitimate ruler and reiterated his condemning of the NATO airstrikes accusing Western countries of being only interested in Libya's resources.
Also Tuesday, the Chinese government appeared to be teasing NATO and the coalition countries by calling on the UN to lead post-conflict efforts in Libya, with Foreign Minister Yang Jiechi pointing out that UN Secretary-General Ban Ki-moon should play a leading role in the transitional phase to restore order and stability.
Countries are now expected to compete for new deals with the National Transitional Council, and with Libya's oil refineries expected to go back to production again, rivalries intensify.
China, which has billions of dollars in trade deals with Libya, stayed in the first phase of the conflict in line with their non-interference policy, but Beijing has recently become more vocal and voiced concerns over Libya's future.
Its refusal to back the rebels and the NTC, however, could now cost it precious financial deals as the deputy head of the ministry of commerce's trade department, Wen Zhongliang, revealed the information manager at the rebel-run oil firm AGOCO, Abdeljalil Mayouf, had said Russian and Chinese firms could lose out on oil contracts for failing to be more supportive of the rebellion against Gaddafi.
Following the claims, China was quick to call on Libya to protect its investment, wishing for a better cooperation between the two countries.
"China's investment in Libya, especially its oil investment, is one aspect of mutual economic cooperation between the two countries, and this cooperation is in the mutual interest of both the people of China and Libya," Wen was quoted as saying by the Shanghai Daily.
"We hope that after a return to stability in Libya, Libya will continue to protect the interests and rights of Chinese investors and we hope to continue investment and economic cooperation with Libya," he said.
Meanwhile the African union has yet again been pushed to the background as it failed to play a decisive role in resolving or ending a conflict. The continental organisation has yet to recognise the rebels and the AU heads of state are scheduled to hold a series of meetings in Ethiopia this week.