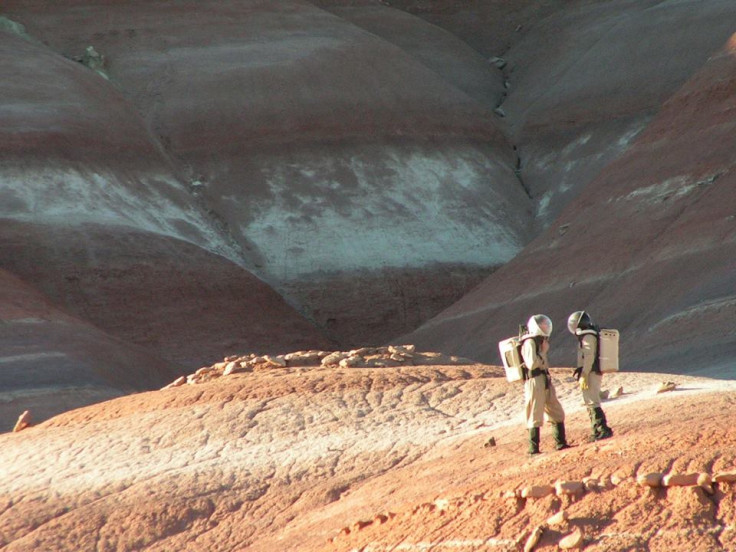 They're wearing helmets, survival backpacks, and space-man suits, and they're wandering a bleak, waterless territory with strange landforms. They're Martians, or rather, they're wanna-be Martians and they're practising for a life in a colony on Mars in Hanksville, Utah.
They're in training at the Mars Desert Research Station. The site has been established and is operated by the non-profit Mars Society, an advocacy group that believes getting people to Mars is the great challenge of the time. It's not affiliated with Nasa or any other US government agency.
The group aims to "prepare future colonists and to "inspire the public by making sensuous the vision of human exploration of Mars," according to its mission statement. "Mars is within reach!" exclaims the site.
This rocky corner of Utah bears such a resemblance to the red planet that it's become a hot spot for biologists, engineers and general Mars watchers to run imaginary missions to Earth's neighbour for nearly a decade, reports AP.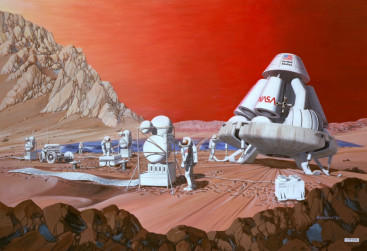 They embark on Mars walks in fully protective spacesuits or ride all terrain vehicles to collect soil samples or take magnetic readings. Each "crew" that visits the station must fulfil the roles of mission commander, sub-commander, astronomer, geologist, journalist and engineer/mechanic, and attempt to simulate everything as authentically as possible.
Since 2001, the Mars Society has spent close to $1m (£650,000) on the desert research centre to build its habitat living quarters, rent the land and pay for supplies and upkeep. The group has been helped by a $150,000 contribution from Nasa. The organisation also relies on donations and dues from its 7,000 members worldwide. More than 900 people have participated in the missions, including several from Nasa, according to the Mars Society.
"What we are doing on Mars is beginning humanity's career as a space-faring species, a multi-planet species," Mars Society director Robert Zubrin tells AP. "This is about extending the human reach from one world to many worlds."
NASA administrator Charles Bolden recently told a congressional hearing that the space agency's plan is to get people to Mars in the 2030s.