Nasa is holding a competition with $2.25m (£1.5m) in prizes to find the best sustainable habitat that can house astronauts on deep space exploration missions.
The US space agency is challenging designers, architects, engineers and 3D printing enthusiasts to not just build sustainable housing that can be quickly 3D printed and replicated, but also to make sure that the materials used are both recyclable and indigenous to Mars.
Launched on 16 May at the Maker Faire in San Mateo, California, the 3D Printed Habitat Challenge features two different stages.
The Nasa 3D Printed Habitat Challenge
The first stage, which is currently open for registration, requires entrants to design an architectural concept for a habitat that makes use of 3D printing, with 30 submissions shortlisted and a cash prize of $50,000 to be given out on 26 September at the next Maker Faire event in New York.
The second stage of the competition opens for registration on 26 September and entrants can choose to enter either or both of the two challenges set, which each carry a prize of $1.1m.
The Structural Member Competition (Level 1) requires entrants to develop the fabrication technologies needed to manufacture structural components either from a combination of indigenous materials and recyclables, or indigenous materials alone.
Meanwhile, the On-Site Habitat Competition (Level 2) challenges competitors to build full-scale habitats using indigenous materials or indigenous materials combined with recyclables.
Entrants have access to a wide range of references, which include extensive Nasa documentation on the habitability and environmental factors humans require in order to live and survive on a planet, such as precise notes about what sort of hygiene facilities, food, clothing, hardware, tools, furniture and fixtures astronauts will require in their Mars habitat.
3D printing important for deep space exploration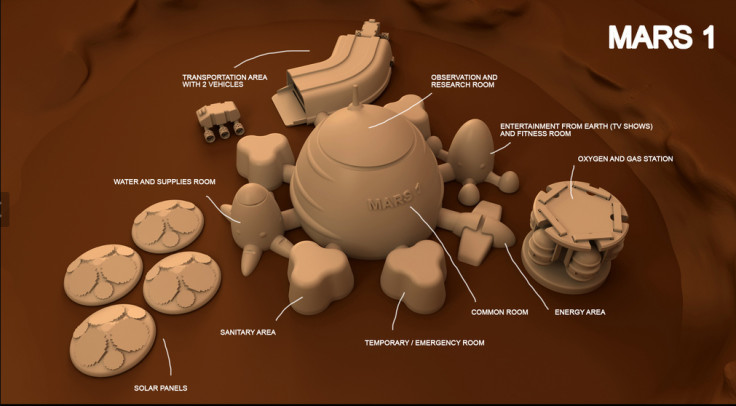 Nasa has been interested in 3D printing for a while and hopes rapid manufacturing can help lighten the weight of equipment taken in spacecraft, if items can be instantly printed at will.
Even before installing the first 3D printer on the International Space Station in November 2014, Nasa launched a competition in June asking MakerBot users to design model Martian bases that could withstand extreme cold, high radiation levels, lack of oxygen and frequent dust storms to enable humans to survive on Mars.
While that competition was more theoretical and design focused, the new 3D Printed Habitat Challenge takes it several steps further by actually trying to feasibly build a Martian habitat, and opening the challenge up to both industry and private inventors.
"The future possibilities for 3D printing are inspiring, and the technology is extremely important to deep space exploration," said Sam Ortega, Centennial Challenges program manager.
"This challenge definitely raises the bar from what we are currently capable of, and we are excited to see what the maker community does with it."