Sony Pictures have unveiled the first trailer for Life, an upcoming sci-fi movie starring Jake Gyllenhaal and Ryan Reynolds. Directed by Daniel Espinosa (Safe House), the slick-looking thriller looks somewhat of a cross between Gravity, Alien and Prometheus... so in short, expect lots of frightening and tense moments.
Written by Deadpool's Rhett Reese and Paul Wernick, the film centres around the six-strong crew assigned to the International Space Station, as they are tasked with investigating a seemingly biological organism from Mars. But what the team excitedly confirm is the first sign of life outside of Earth is far more intelligent than they first release and poses a deadly threat to everyone on board.
Effectively, the official teaser itself is set to an 1962 address all about the importance of exploration in space and on the moon, originally conducted by President John F Kennedy at Rice University. "As we set sail, we ask God's blessing, on the most hazardous and dangerous and greatest adventure on which man has ever embarked," the audio plays out before the film's title 'Life' is shown during the clip. It's pretty eerie stuff - will the seemingly extra-terrestrial life be the human's downfall? Or will they be the ones to turn on each other with fatal results?
Also starring Hiroyuki Sanada (Sunshine), Olga Dihovichnaya (House Of Others), Ariyon Bakare (Casualty) and Rebecca Ferguson (The Girl On The Train), Life is currently scheduled to reach UK big screens on 12 May 2017. It will released in the US on 26 May.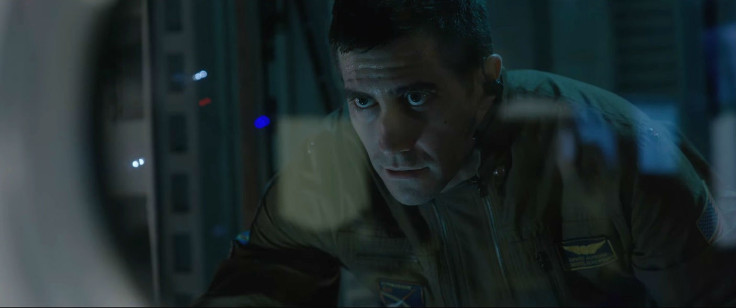 Before Life touches down in cinemas next year however, Sony will release similarly-set movie Passengers, starring Chris Pratt and Jennifer Lawrence. While this one looks just as action-packed and thrilling as Life, it is also being described as a romance; depicting how two people fall in love aboard a interstellar spacecraft. Passengers will be seen in both the UK and the US from 21 December 2016.
For more entertainment news follow A-List on Twitter @Alistinsider