The Syrian war, which started with largely peaceful protests against the government, has descended into a sectarian war that has pulled in regional and global powers, killing at least 250,000 people – though with tens of thousands unaccounted for, some say the death toll may be as high as 400,000. Half of Syria's pre-war 22 million population have been displaced, creating one of the worst refugee crises in recent history. Millions have fled their wartorn country for a safer life in the Middle East and Europe.
There are actually at least two wars going on in Syria. First was the rebellion against President Bashar Assad, who responded to peaceful Arab Spring protesters in March 2011 with a crackdown so brutal that it sparked an armed revolt, which is still raging. Then came an invasion by Islamic State – also known as Isis, IS or Daesh – which Assad considers one of many terrorist groups arrayed against him.
Getty photojournalist Chris McGrath interviewed Syrians living in Turkey, including several former Free Syrian Army fighters who had been battling both Assad and IS. They told him about the horrors of life in Syria and their hatred of IS.
'Arrow', aged 20, has been fighting with the Free Syrian Army (FSA) for the past three-and-a-half years. He suffered head and neck injuries after being shot by an IS sniper outside Azaz on 8 May 2016. He worked as an electrician before the war and says: "Daesh is worse than Assad, they use Islam for cover. Without Daesh, we will be free.' He plans to return to Syria and continue fighting once he has fully recovered.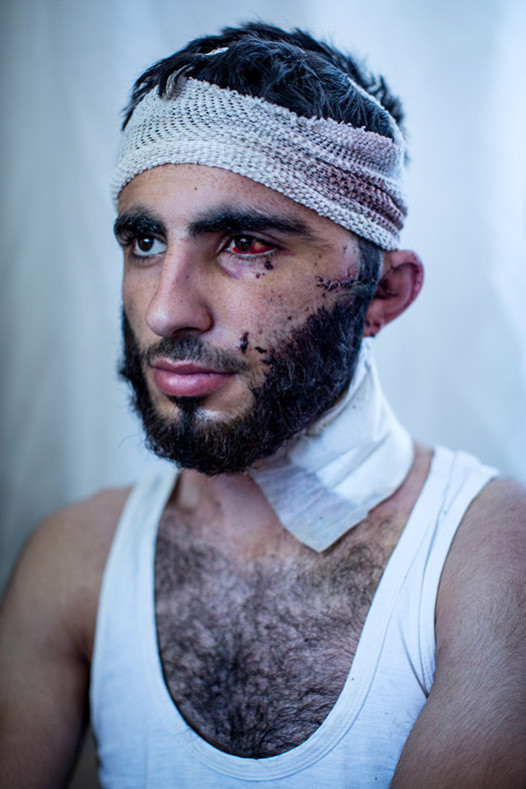 Originally from Aleppo, Maryam fled to Turkey with her four children and sister after her husband was killed in a bomb blast by government forces in 2015. Her 13-year-old daughter Yasmin was killed on 19 April 2016 when a rocket fired by IS landed on a children's orphanage in Kilis, Turkey. She has been living in Kilis for the last year and a half. "I want to stay in Kilis. Here I can smell Syria," she said. Kilis has been hit by rockets from IS-controlled territory more than 70 times since January, killing 21 people including children, in what security officials say has gone from accidental spillover to deliberate targeting.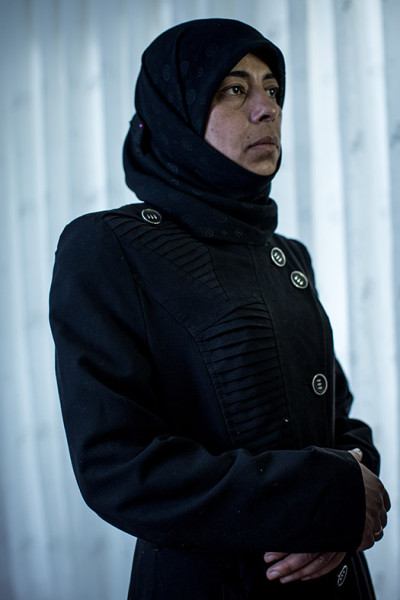 Abo, 34, a fighter for the Free Syrian Army, was injured by shrapnel while fighting Isis outside Azaz on 9 May 2016. Abo was blinded in his left eye and suffered wounds across his body including his arms, chest and head. A shoemaker before the war, Abo has been fighting against Isis for the past year, and his wife and children currently live in a refugee camp inside Syria near the Turkish border. When asked if he would return to Syria and continue fighting, he said: "Of course, I am fighting for my country, family and my freedom. Daesh are not Islam, they are criminals."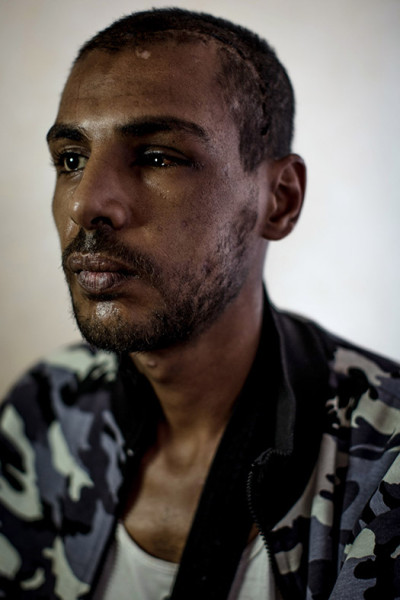 Khalifa, 23, who works as a writer/reporter and Syrian activist, was arrested by IS soldiers in June 2014 and imprisoned for seven months for reporting from Raqqa. He managed to escape one morning at dawn when he found the low-security prison entrance was poorly guarded. During his time at the prison, he was kept in a cell with four or five other prisoners and on numerous occasions was tortured, being hung by his hands for up to five hours at a time. "I didn't see the sun for seven months," he said.
The prison he was held in is still operational and continues to house hundreds of prisoners.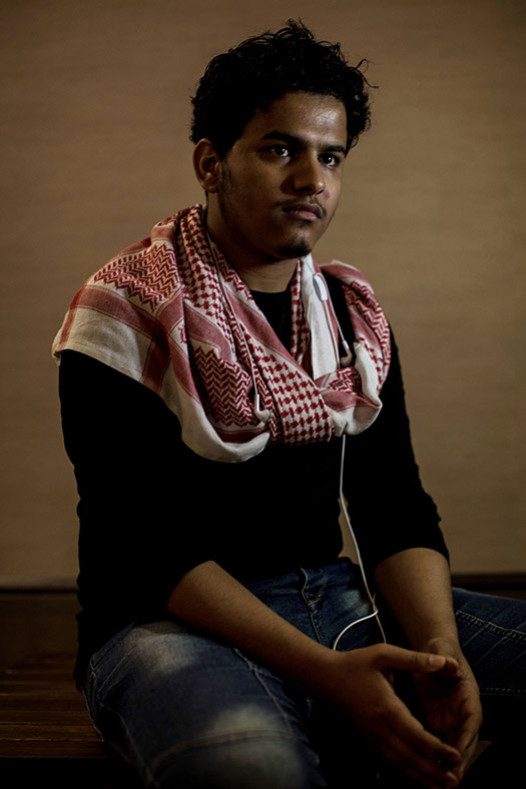 Yousef, 34, was arrested by IS soldiers in September 2013 while travelling to work. He was accused of committing 15 sins and sentenced to death. After being forced to watch another prisoner executed by being shot in the mouth, he was told his wife and children would be brought to see him and he would be executed the next day. After three days, another prisoner was brought to his cell, and Yousef was told to leave the cell and to call more guards to assist with the interrogation. With the guards occupied, Yousef was able to walk out of the inner part of the prison before coming to the locked front gate guarded by a group of soldiers. Yousef says he convinced the guards that the prison's spiritual leader had released him and that he was free to leave. To his surprise, they opened the gate. Yousef walked slowly away until out of sight before getting a ride on a motorbike to the Turkish border. "After seeing that prisoner killed for being accused of kidnapping his own wife, I thought 'What would they do to me for 15 sins?'" he said.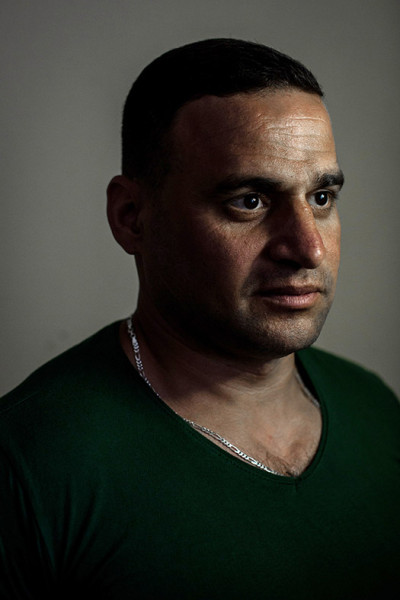 Abdullah, 18, worked as an electrician's apprentice before joining the FSA three-and-a-half years ago. He suffered injures to his left leg after stepping on a landmine set by IS outside Azaz, and his foot was amputated after being taken to a hospital in Turkey. One of his brothers was killed just days after he was injured. Abdullah plans to return to Syria and continue fighting.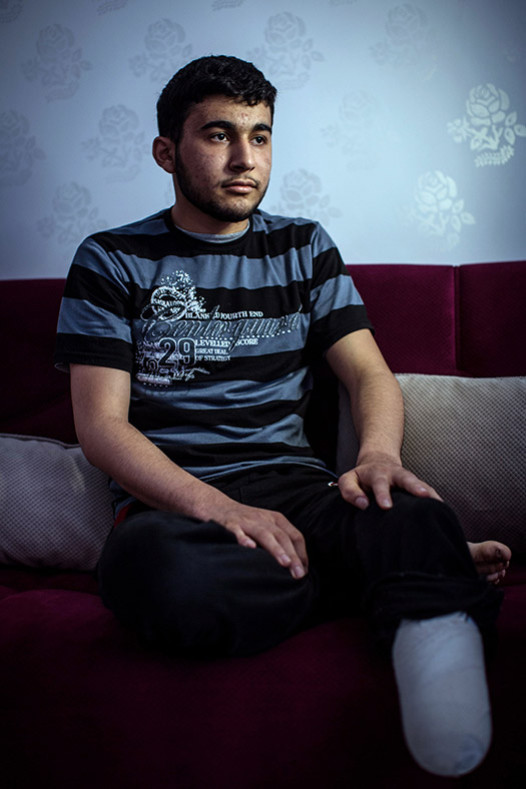 Abdo, 29, a Free Syrian Army fighter, suffered shrapnel injuries to his head and eye while fighting IS. Over the past year he has returned to Turkey to undergo several operations to repair his eye. He continues to fight against IS. "They say they are Muslim but they are not Muslim; they come to change the reputation of Islam," he said.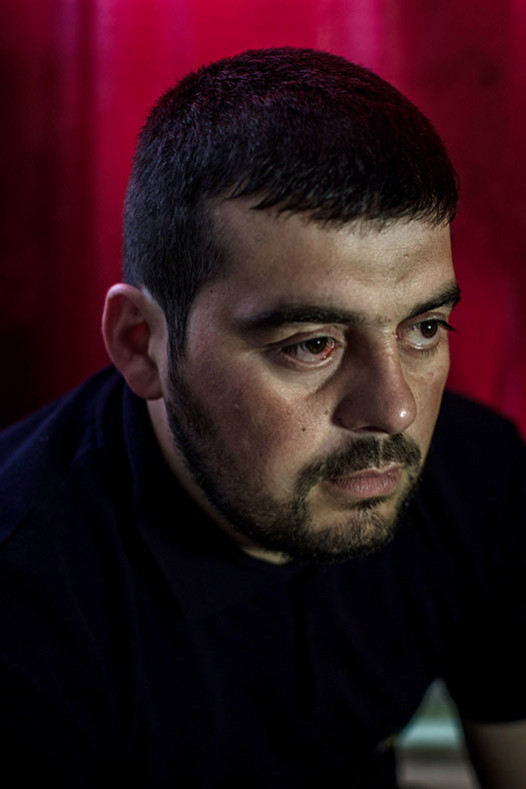 Ayman, a 28-year-old Syrian media activist and journalist, has been living in Turkey for the past two years. He was arrested by Isis in 2013 at his home. Masked men blindfolded him and drove him around in the boot of his car for several hours and then locked him in a basement prison in Aleppo. After several hours he was visited by a masked man who told him he would help him to escape "to repay a favour". The man returned later and took him to a waiting car and he was driven to safety. Ayman later found out that the man had been previously injured in fighting, and Ayman had provided medical treatment to him in the back of an ambulance.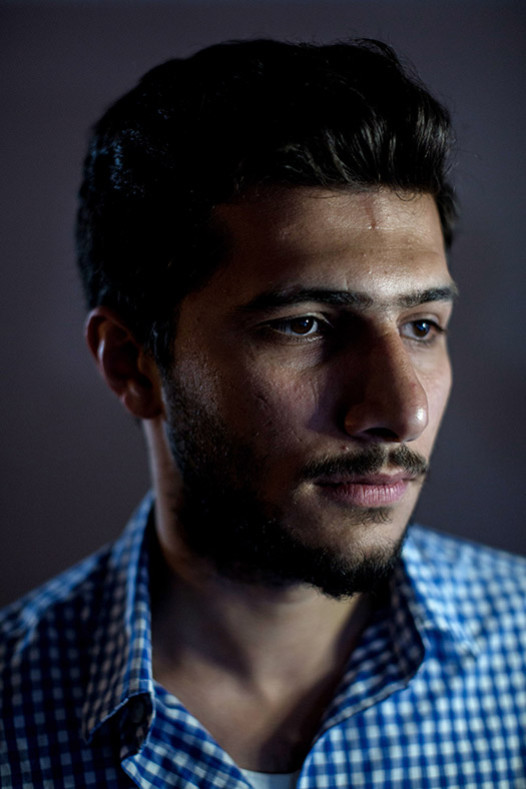 Although Islamic State has lost ground in Syria and neighbouring Iraq, they captured territory from Syrian rebels near the Turkish border on Friday (27 May 2016) and inched closer to a town on a supply route for foreign-backed insurgents fighting the jihadists. The British-based Syrian Observatory for Human Rights said this latest advance was the biggest by IS in Aleppo in two years. Around 160,000 people are trapped in Azaz, unable to flee while Turkey's border remains closed and exit roads have been blocked.