Lilly Allen Admits to Getting Help in Therapy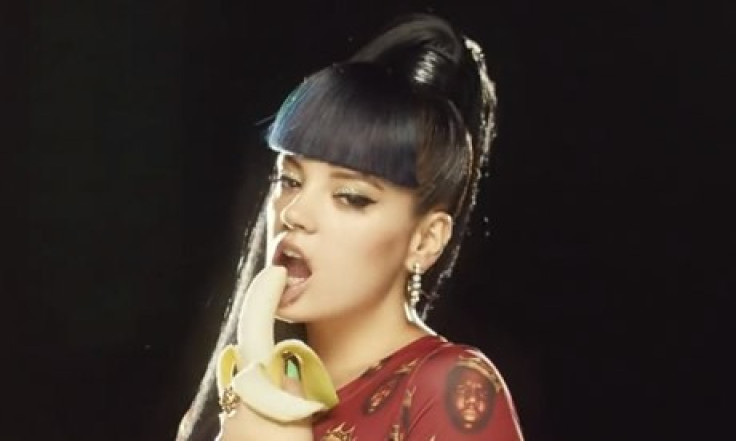 She may be known as an uber-confident and feisty character, but Lily Allen has admitted to undergoing therapy to help her cope with the pressures of fame.
The Hard Out Here singer has revealed that she attends weekly sessions with a therapist to reassure her that she is not a "bad person".
Speaking to TheBeatJuice.com, the mother-of-two claimed that she struggled with her complicated relationships and troublesome friends and it helped to have somebody to talk things through with.
''I had a session last week for the first time in a year," she told the site.
''It helps get my relationships in order. I have quite a lot of complicated relationships.
''Lots of weird co-dependencies. And when I'm busy, things happen. I get quite confused about my place. I sometimes need someone to tell me I'm not a bad person.''
The 29-year-old star, who previously spent time at The Priory clinic for depression, said she almost buckled under pressure following her decision to return to music after a four-year hiatus.
''I try to mother everyone. And trying to do that while relaunching a pop career and looking after two children got a bit much for a minute. I'd been so manic.''
Allen says she had done a lot of growing up and since her return to the spotlight she has released that the music scene isn't that glamorous.
She continued: "No one would ever say I'm at my best when I'm really high. It's never as glamorous as it looks. It's fun, until 2am.
''I never once woke up and thought, 'God, I had such a good chat with that person at 5am - I'm so glad I had unprotected sex with them.''
© Copyright IBTimes 2023. All rights reserved.