Thanks to her well-documented battle with alcoholism and multiple run-ins with the law, Lindsay Lohan's name has become synonymous with controversy. Now the Hollywood actress is making headlines again after allegedly spitting at a patron following a 'racist' tirade at a popular New York bar.
The New York Post reports that the Mean Girls star was dining at Vbar in Greenwich Village with her sister Ali when the incident occurred. Lohan is alleged to have started hurling racist abuse at a black member of staff after he asked them to vacate the toilets, where they had spent 20 minutes.
A source told the publication that during the rant she allegedly asked the man, who is originally from West Africa, whether he was from Ghana before proceeding to talk to him in mock African accent. According to Radar Online, witnesses were shocked when Lohan, 29, said: "This is New York. You're not from here."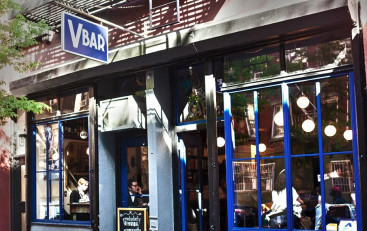 However, the drama did not end there. Radar Online reports that when the sisters were asked to leave the venue they allegedly refused and Lohan allegedly spat in the face of one of the customers after they tried to intervene.
After the famous siblings left, it is claimed their friend came to the establishment and threatened to beat up the barman. "He got in his face, taking a really aggressive stance and was threatening him," another witness told the website. "Another person in the bar attempted to film it and then Lindsay's friend stole her phone and ran out of the bar with it.
The insider added: "We then chased him and restrained him until the cops arrived. It was madness."
Police were eventually called to the scene where they are said to have questioned the friend and asked the barman who was injured in the scuffle whether he wanted to press charges. No charges were filed. IBTimes UK has contacted Lohan's representative and is awaiting reply.
Back in 2014 the flamed-haired star revealed that she was keen to move to London because she felt let down by America and was tired of the constant scrutiny on her home soil. "In the U.S., starting at 5 pm., it's TMZ and all of these shows that are just talking about people's personal lives that are in the industry," she told the BBC.
"Here, I don't notice any of that. It's more news and politics and music," Lohan added. "It feels really good to be able to turn on the TV and not see everything be about gossip."