Lionel Messi has announced his decision to return to the Argentina national team less two months on from vowing never to represent his country again.
The Barcelona superstar retired from international football after Argentina's Copa America final defeat to Chile in June. The Albiceleste missed out on another major international honour after a penalty shoot-out defeat, with the 29-year-old missing a decisive penalty after a goalless draw at the MetLife Stadium in New Jersey.
"I think that's it. The national team is over for me. I've made my decision," the five-time Ballon d'Or winner said after the defeat.
The defeat to Chile was the latest in a string of international disappointments for Messi and Argentina, having lost the World Cup final to Germany in 2014.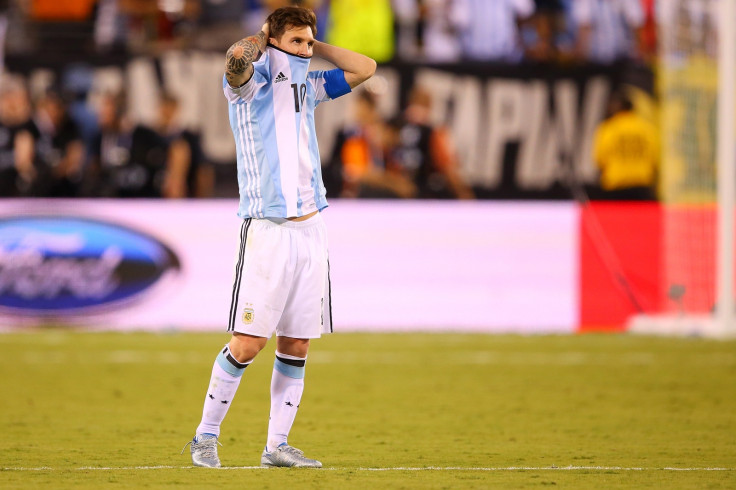 But Messi has promised to return ."I consider there to be a lot of problems in Argentine football and it's not my intention to create another one," he said in statement quoted by Reuters.
"There are a lot of issues that need to be resolved in Argentine football but I prefer to help from within and not to criticise from the outside.
"A lot of things went through my mind on the night of the final and I gave serious thought to quitting but my love for my country and this shirt is too great."
Argentina coach Edgardo Bauza, who replaced Gerardo Martino in July, recently expressed his hopes of convincing the Argentina no. 10 to return to the international fold.
"I hope the chat with him will help for him to carry on in the national team," Bauza sais of Barcelona's all-time leading goalscorer. "I want to explain to Messi what my (tactical) idea is. The least of my worries is his position on the pitch."