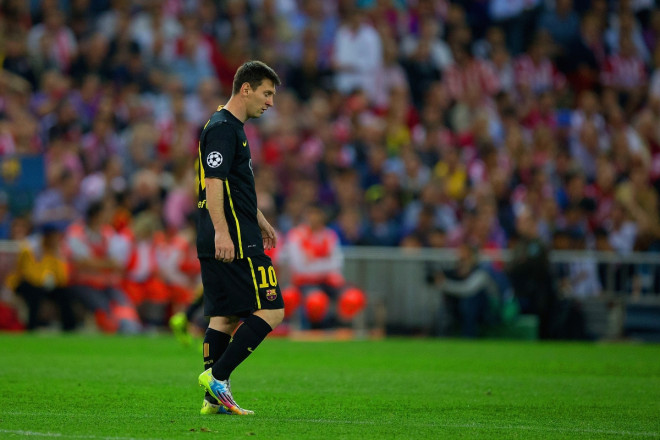 Lionel Messi has claimed that a "lot of nonsense" has been said about him after recent reports in Spain claimed that the Argentinian had asked Barcelona officials to bolster the squad with his friend Sergio Aguero before signing a new deal at the Camp Nou.
The Barcelona forward has been in negotiations over a new contract with the Catalan's officials for the last nine months.
And as well as a significant salary increase that could see him earn more than £16m a year it was reported that Messi had urged Barcelona officials to make a major investment in the summer – with the Manchester City striker at the top of his personal wish list.
And although on Thursday Catalan based newspaper Sport revealed that the Premier League giants will consider a £57.5m summer sale of Aguero, Messi has suggested that he has nothing to do with such rumours.
"A lot of things have come out in the press over the past year, and practically all of it is nothing but lies. I am fine," Messi was quoted as saying by Marca.
At the same time his father Jorge Messi has claimed that he recently met to Barcelona's chiefs to discuss figures but denied having made any demands regarding the club's transfer policy.
"Firstly, the meeting focused more on broader contractual matters than exact figures. I cannot combine an improved contract for my son with demands to sign a player or offer another a new deal," Messi's father said.
Meanwhile, Messi has expressed his optimism regarding Barcelona's chances of winning La Liga after Real Madrid's draw with Valladolid left them six points away the title with two games remaining – with a crucial game against Atletico Madrid yet to be played.
"We are in a much better position now than we were a few weeks ago. There is a real possibility that we could win the league; it's down to us. Winning the league depends on us alone; we have to make the most of the situation – we cannot let this chance slip away from us."