Louis Tomlinson could miss out on claiming the 2016 Christmas number one glory. The One Direction star is racing towards the top spot this week with his debut solo single Just Hold On but Clean Bandit are threatening to keep the singer at bay.
Tomlinson, 24, has teamed up with electro producer Steve Aoki for his first release since boy band 1D took a break. According to The Sun, Just Hold On is at number two on the midweek charts while X Factor winner Matt Terry is 1,000 copies behind at number three with his debut single When Christmas Comes Around, written by Ed Sheeran.
However, orchestral pop collective Clean Bandit are an eye-watering 10,000 copies ahead of Tomlinson with their smash hit single Rockabye featuring dancehall legend Sean Paul and singer Anne-Marie. It is the band's longest-running number one single after enjoying an impressive five weeks at the chart summit. Since its release in October, Rockabye has clocked up over 105 million streams on Spotify.
Addressing Tomlinson's competition for the Christmas number one, a source told the newspaper: "Matt [Terry] has got a serious amount of work to do to catch up with Louis. But both of them are still way behind Clean Bandit who show no sign of budging at the top. It will be a huge shock if Matt doesn't get number one as it's very rare that the X Factor winner doesn't. Louis is a real contender after his X Factor performance at the weekend."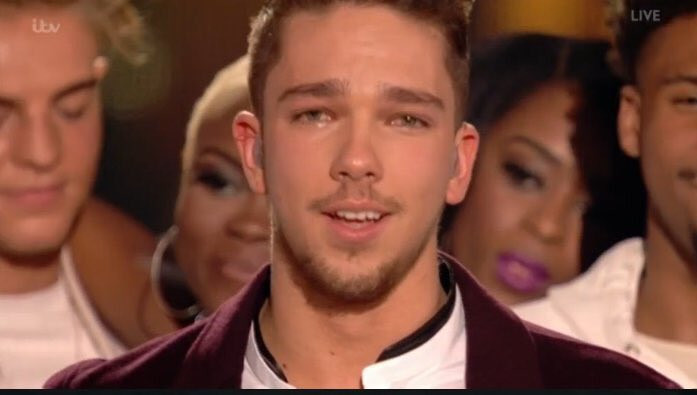 The festive chart-topper is expected to be announced on Friday 23 December so whichever act claims the number one spot on 16 December will have to hold onto their position for another week. Terry has admitted he has a "tough" battle ahead, telling fans at a Q&A: "It's definitely very difficult, it's going to be tough. I'd love it, I think it will be a dream come true. You never know."
Tomlinson's new song was given a boost in popularity after the singer performed the track during the X Factor finale on 10 December. Fans have rallied around the boy band star since the passing of his mother Johannah Deakin earlier in December and he went ahead with the X Factor performance in her memory.
Listen to Louis Tomlinson's Just Hold On:
Listen to Matt Terry's When Christmas Comes Around:
Listen to Clean Bandit's Rockabye: