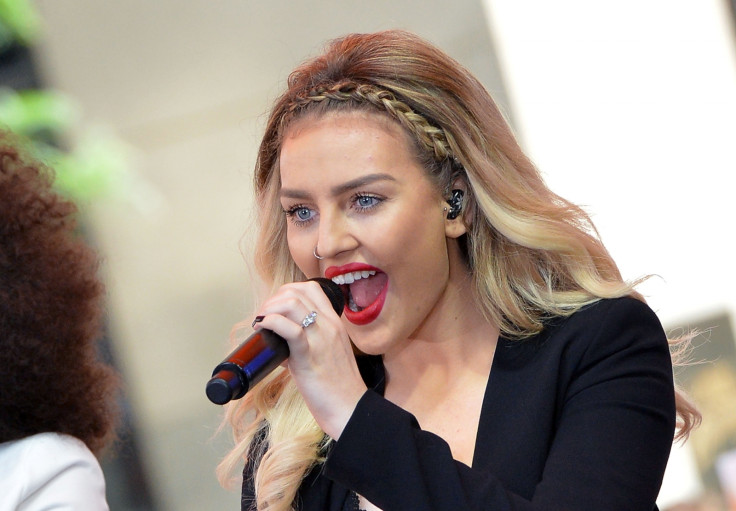 Little Mix star Perrie Edwards would be one of the last celebrities with potential body issues to spring to mind with her consistent revealing stage outfits leaving little to the imagination.
But the 23-year-old singer embraced one of her insecurities for an Instagram post which has won praise from a large portion of her 6.3m followers.
Edwards – who is currently dating Arsenal football player Alex Oxlade-Chamberlain – showed off her stomach scar proudly in a recent professionally taken Instagram shot where she sported a very low-cut white satin dress.
With her smoky eye-makeup and long, tousled hair style, many people would be forgiven for missing the scar which soon became the centre of attention.
One person commented: "Does anyone know what that scar is?" as another said: "You have helped me to realise that showing my scar is important. It saved my life and I should be proud of it. Thank you".
A third added: "thanks for posting this picture as my 18 year old daughter had open heart surgery when she was 4 and has a scar down her chest so thank you for posting how this pic you look amazing x".
While a fourth put: "I love that your giving off a positive image especially without scar, because your saying they are beautiful and that they are a part of you so why not show it off".
Edwards' scar is from surgery she underwent as a child to help widen her oesophagus as she could not digest food properly.
Known for her provocative stage outfits, Edwards surprisingly claimed in the past that she is self-conscious about the scar. She told Now magazine: "My (biggest body-hang up) is my scar on my stomach. When I was little, my oesophagus was too small, so I had to get it operated on to help me eat properly. I had to have lots of operations, so that's why I don't want to show it."
The singer is no stranger to flaunting the scar, having posted a number of bikini shots and selfies with it on full display: