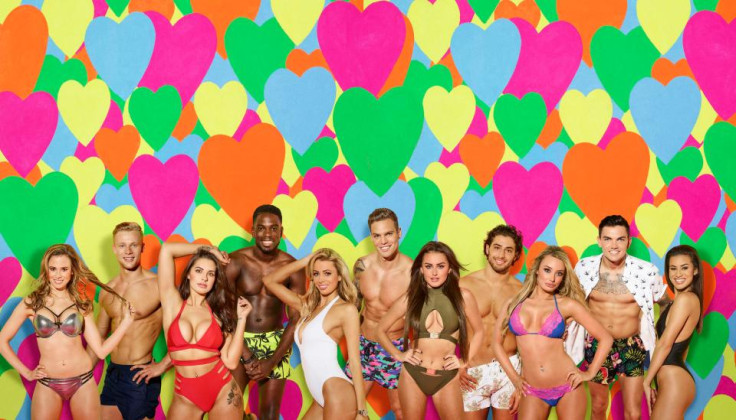 While the new Big Brother series launch may have taken place at the same time, Love Island was the topic on everybody's lips – and social media fingertips – on Monday night (5 June).
Caroline Flack was back to hosting duties on the ITV2 reality show with five girls lining up 'cattle market-style' as five boys came out individually and picked their favourite one to couple up with.
The girls, wearing just bikinis (and a bottle of fake tan each) were given some power by stepping forward if they fancied the boy in front of them – something that ended in humiliation for poor Marcel.
After the couples were chosen – with Marcel finally being paired up with a less-than-enthused Olivia – Love Island producers thought they'd throw a spanner in the works by unleashing buxom model Jessica Shears, 23, into the luxury villa. Adding to the awkwardness, the curvy brunette bombshell was given first dibs on whichever man she fancied most and was expected to poach one off one of the girls.
Naturally, Jessica poached hunky Dom off PR student Montana, 21 – whom she had a history with. The girls vaguely knew each other after once texting the same boy, and Jessica took the ultimate revenge by nicking her man on the opening show.
Twitter exploded with opinions on man-stealing Jessica, who revelled in her power throughout the whole first episode, making the other girls look like worrisome puppies. One viewer tweeted: "I'm even worried about jessica stealing my man and he's not even on love island". Another commented: "This Jessica's gonna come and steal ur man watch out girls".
A third added: "I'm liking Jessica.... that Montana is way jelous of that Jessica I'm just about to put @bbuk on now before work xxx".
Many viewers felt their body confidence go out the window, with another tweeter stating: "Love island has made me want to skip the chips for lunch today and work extra hard at the gym tonight", while someone else said: "Watched love island for 15 mins and feel like I need bigger boobs, my lips done and able to do pull ups".
Even Katie Piper chimed in, adding: "Watching the new Love Island - seeing all the bikini bods whilst I eat cream clotted fudge left over from the cinema".
Love Island continues tonight (6 June) at 9pm on ITV2.