A lawyer representing the widow of poisoned spy Alexander Litvinenko accused "tin pot despot" Vladimir Putin of being behind his killing in 2006 on the final day of the public inquiry into his death.
Ben Emmerson, representing Marina Litvinenko, said it is "beyond reasonable doubt" that the two main suspects in the case, Dmitry Kovtun and Andrei Lugovoi, were responsible for poisoning the Russian secret service agent at a hotel in London under orders from the Russian state.
Emmerson also accused Moscow of attempting to obstruct the investigation into Litvinenko's death by refusing to co-operate.
Litvinenko, 43, died in November 2006 three weeks after ingesting highly radioactive Polonium-210 after meeting Lugovoi and Kovtun at the Millennium Hotel in Mayfair.
Both men deny being responsible for his death and have refused to appear in London to give evidence at the inquiry. Russia has also refused to extradite the pair so they could face possible prosecution.
Litvinenko, a known fierce critic of the Putin, is said to have named the Russian president as the man responsible for his poisoning while on his deathbed.
Speaking on the closing day of the inquiry, Emmerson, said there is scientific evidence linking Kovtun and Lugovoy to traces of polonium across London proving they murdered Litvinenko after being "commissioned by the Russian state".
Emmerson said Litvinenko "had been identified as an enemy of state who had to be liquidated" as he was going to expose Putin's alleged links to organised gangs and corruption.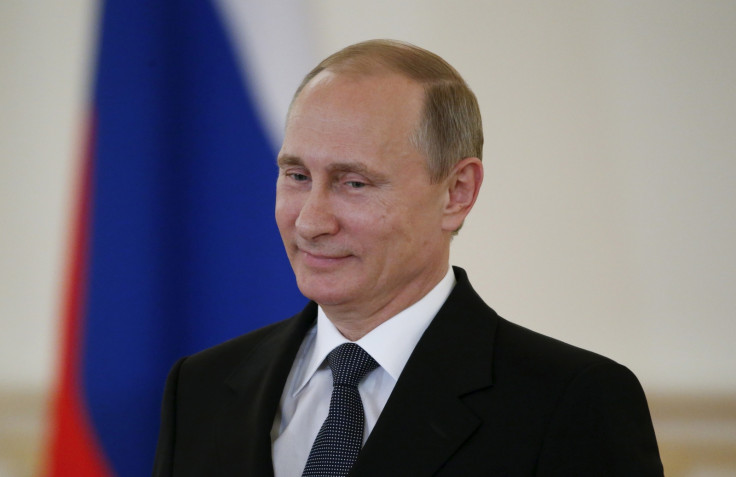 The lawyer also accused Putin of giving a "menacing gesture of support" to Lugovy after he awarded him a medal of honour for services to the Motherland on a day when the inquiry was hearing of evidence alleging Kovtun's involvement.
"It was a crass and clumsy gesture from an increasingly isolated tin pot despot, a morally deranged authoritarian who was at that very moment clinging desperately onto political power in the face of international sanctions and a rising chorus of international condemnation," he said.
"After years of negotiation and appeasement, the world has lost its patience now with Mr Putin's judo politics and his cringing hard-man photo opportunities."
Emmerson said Russia had attempted to influence the inquiry with manipulative tactics, including making Kovtun pull out of giving evidence via videolink as originally planned.
He added: "That approach speaks volumes and proves significant support for the conclusion that Mr Putin and his cronies were not only behind the murder but now stand four-square behind the murderers."
The chairman of the inquiry, Sir Robert Owen, plans to release his conclusions by the end of the year.