Alexander Litvinenko murder: Suspect Dimitry Kovtun to pull out of testifying, hearing told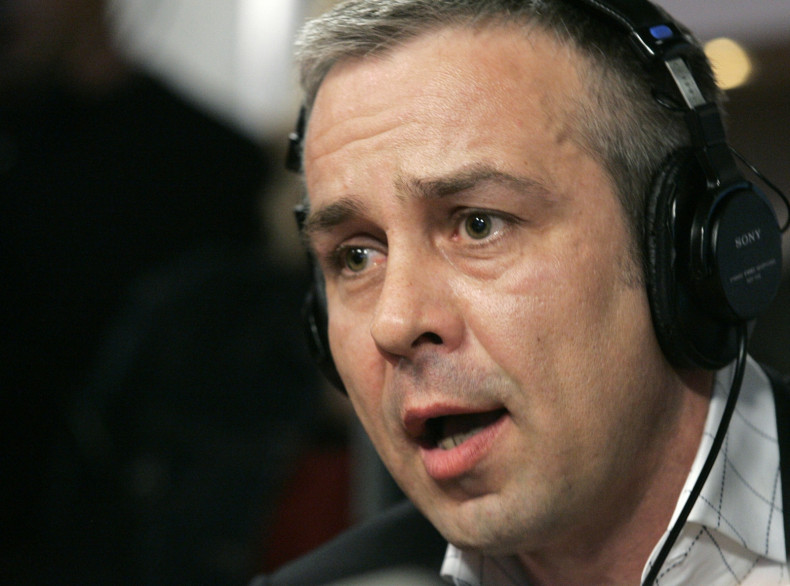 The main suspect in the killing of Alexander Litvinenko may have offered to testify at a hearing into the former Russian spy's death to find out more about the case, the inquiry was told.
Dmitry Kovtun is accused of murdering Litvinenko in November 2006 during a meeting in the Millennium hotel in London.
He and another Russian, Andrei Lugovoi, allegedly slipped radioactive substance polonium-210 into Litvinenko's green tea.
An inquiry into Litvinenko's death was launched and as it was wrapping up in March, Kovtun belatedly volunteered to give evidence from Moscow, according to the Daily Mail.
The chairman, Sir Robert Owen, agreed Kovtun could become a "core participant", entitling him to see 15,000 pages of evidence, but not classified government files on the case.
Kovtun was due to testify at the scheduled inquiry next week but now appears to have pulled out of giving evidence because "he may be committing an offence under Russian law if he goes ahead", inquiry chairman Sir Robert Owen heard.
Kovtun's withdrawal appears to be an attempt to torpedo the inquiry, which was delayed for several months in order to accommodate him.
The lawyer for Scotland Yard Richard Horwell said Russia's "constant posturing engenders cynicism", the Daily Mail reported.
He said it appeared that Kovtun's offer to take part amounted to a "fishing expedition" designed to obtain "as much additional material from these proceedings as possible".
Adam Straw, the lawyer for Litvinenko's widow, Marina, added that Russia was attempting to undermine and disrupt the inquiry.
He asked Owen to draw appropriate inferences from this as to Moscow's guilt.
'Finish him off'
The late withdrawal of Kovtun's testimony follows evidence given by a German witness who said Kovtun told him he intended to lure Litvinenko to a meeting in order to "finish him off", according to the Sun.
The witness, known only as D3, allegedly met Kovtun in Hamburg on 30 October 2006, two days before the suspect flew from Germany to London and allegedly poisoned Litvinenko.
According to D3, Kovtun disclosed his role in the murder plot following a meal at a Hamburg restaurant as they both took a stroll together in the streets.
The witness and Kovtun had been friends since working together as waiters at an Italian restaurant in Hamburg in the late 1990s
Kovtun allegedly told D3: "Litvinenko is a traitor. He has blood on his hands. He does deals with Chechens."
Kovtun then told D3 he was carrying "a very expensive poison" and that he needed a cook to put the poison into Litvinenko's food and drink.
The murder suspect told the witness that Litvinenko was well protected and that his intention was "to lure him to an interview" in London in order to poison.
D3 testified that Kovtun said the poison cost an "incredibly high sum" of money and hinted he would be well rewarded for carrying out the mission.
The inquiry is due to conclude next week, with Owen's report due later this year.