Months before his death, Alexander Litvinenko claimed in a report that Viktor Ivanov, a key ally of Russian President Vladimir Putin and now head of Russia's narcotics agency, had close ties with crime gangs involved in cocaine smuggling, an inquiry heard today.
An inquiry into the death of former KGB spy Litvinenko heard that in the final months of his life, he was investigating a series of top Russian politicians, including Ivanov - a KGB officer and Putin's enforcer - reports the Guardian.
Ben Emmerson QC, who is representing Litvinenko's widow, Marina, said a report compiled by Litvinenko for London-based security firm Titon contained "staggeringly serious" allegations against Putin and Ivanov.
It alleges that during the 1990s, Ivanov was closely involved in organised crime in St Petersburg, at a time when the local mafia trafficked Colombian cocaine shipped into the city's seaport into western Europe.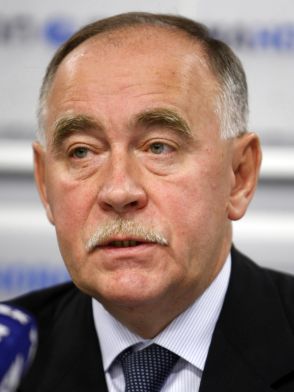 Ivanov became friends with local mafia kingpin Vladimir Kumarin and acquired a share in the port's "murky" activities, according to the report.
He was soon promoted to become head of anti-smuggling operations in the city and had a powerful backer in Putin, who was a former KGB agent and at that time head of the city's foreign relations committee.
"When Ivanov was cooperating with gangsters he was protected by Vladimir Putin, who was responsible for foreign economic relations… Putin himself was not Mr Clean at that time," Emmerson told the court.
As Putin rose in power to become prime minister, then president in 2000, Ivanov became Putin's enforcer, deployed when the president required "pressure and intimidation", and serving as head of internal security at the FSB, the KGB's successor, and deputy presidential chief of staff, the inquiry heard.
Two months after delivering the report to Titon, Litvinenko was dead, allegedly poisoned by radioactive polonium by Russians Andrei Lugovoi and Dmitry Kovtun in London in November 2006.
Emmerson alleged that Litvinenko gave a copy of the report to Lugovoi, who he trusted, and its contents found its way back to Ivanov. "This man [Ivanov] is an organised criminal who would kill if he is at risk," said Emmerson.
The inquiry continues.