Arsene Wenger has admitted that his plan to bench Alexis Sanchez for Arsenal 3-1 loss against Liverpool did backfire but explained the rationale for his decision.
Olivier Giroud and Danny Welbeck were given the nod despite the Chilean being the league's top scorer with Wenger confirming that the team were intent on playing more direct football. But a lack of service from the midfield saw the two strikers have little impact in the opening half.
Arsenal went into the break 2-0 down after poor defensive lapses, but gave a good account of themselves in the second-half. Sanchez was brought on after the interval in place of Francis Coquelin, and instantly made an impact when he assisted Welbeck for the first goal just 10 minutes into the second-half.
However, the poor first-half performance cost them as they were unable to level the scores despite being the better team in the second-half. It was Arsenal's third loss in four Premier League games, which now puts them at risk of missing out on a place in the top four.
In the immediate aftermath of the game, all attention was on Wenger's decision to not start the Chilean, who is the team's top scorer and go to player in big matches. The Frenchman admitted that it was a hard decision but one that was made with a lot of thought.
"Yes, but I felt in the first half our strikers suffered from the fact that we didn't dominate the midfield," Wenger told BT Sport after the 3-1 loss at Anfield, as quoted by the London Evening Standard.
"I wanted to play two players who are strong in the air, because we decided to go more direct. After that, to bring on Alexis in the second half. Of course, I believe in the second half it was easier for the strikers and you could see a different performance from Giroud and Welbeck because we dominated much more of the midfield. It's always debatable that.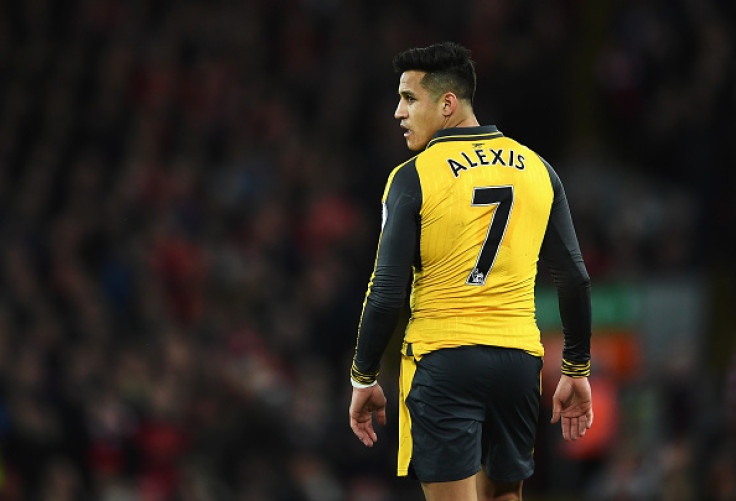 "Everybody will come to the same conclusion, but I'm strong enough and lucid enough to analyse the impact. And I don't deny that Alexis is a great player. I bought him and I always played him. This decision was not easy to make, but I have to stand up for it," the Frenchman added, as quoted on Arsenal's official site.