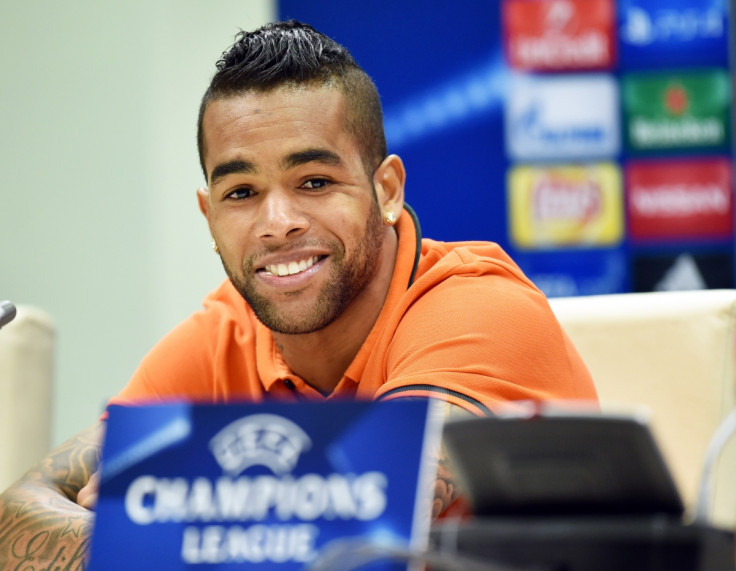 Alex Teixeira admits he is desperate to join Liverpool before the January window closes, insisting it would be an "honour" to wear the red shirt. Liverpool have already had a £24.5m approach for the 26-year-old rejected, with his current club Shakthar Dontesk understood to be demanding a fee closer to £39m.
Speaking to Anfield HQ, Teixeira confirmed the decision to reject the bid frustrated him but insists his agent is still working to secure him a move to the red half of Merseyside.
"The team received one official offer from Liverpool, it was rejected. I don't know why. It was a great offer, it was frustrating. But the manager and the club president decided against it. So now I'm waiting, trying to be patient," Teixeira said, according to BBC Sport.
"It is a huge club. So many great players have passed through there. it would be an honour to defend the Liverpool shirt. There has only been one offer, €32m (£24.5m). I know my agent is still attempting everything possible to help me get to Liverpool."
A move to Liverpool would see Teixeira reunited with his former Vasco da Gama teammate Philippe Coutinho, in addition to fellow countrymen Roberto Firmino and Lucas Leiva. Currently standing as one the most prolific goal scorers in Europe with an astonishing 22 goals in 16 league games, the attacking midfielder believes he could continue to thrive in the Premier League.
"I've played with Coutinho since we were 10 years old. It would be a lot of fun to play with him again. The way I play is always looking to score, I could add to the attacking threat. Especially if I am paired with all the talented players they already have in the squad."
Despite his goal scoring feats and Brazil's lack of potent goal scorers other than Neymar, Texieira remains uncapped at international level, something he hopes a move to the Premier League will change. "I've reached an age, 26 years old, in which I'm really looking to break into the Brazil team. 2018 may be the last World Cup I have a chance to play in, so I want to a big club and show what I can do at the highest level.
"I don't know [if I will be playing for Liverpool in January], it's tough to answer that. I want to be there. But that is up to the club president now. I can only hope. I don't know what else to say."