Arsenal have been named as the latest club too show an interest in non-league striker Daniel Carr who was handed a trial by Liverpool earlier this month.
The Dulwich Hamlet striker played for the Liverpool Under-21 side in their 3-3 draw with West Ham on March 11 but struggled to make an impact and returned to the non-league side so that the Reds could continue to monitor his progress.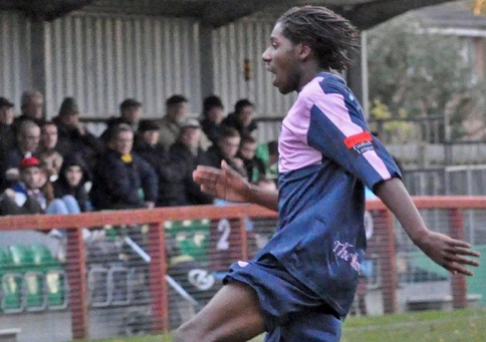 The 18-year-old had scored 23 goals in just 23 games before joining Liverpool on a short trial and despite failing to convert for the Under-21 side, he immediately made an impact as he scored the fourth goal in Dulwich's 4-1 win over Horsham last weekend.
While Liverpool have already acted on their interest, there were reports that Chelsea were also keen to offer the young striker a trial.
That interest has now been confirmed by Dulwich manager Gavin Rose who also revealed that Arsenal are also keen to see how Carr performs in their youth side.
"Arsenal and Chelsea want him in, which is feasible for us as he would still be able to play for us," Rose told the Daily Mail. "The interest from Liverpool is firm, but that is quite similar with the London clubs."
It seems the non-league club would be more than happy for Carr to try and earn a move to Arsenal or Chelsea as it seems unlikely he will remain playing at that level for much longer.
Carr had previously come through the Reading academy where he was employed as a winger but has since excelled after being converted into a striker.
Should be manage to gain a move to a Premier League club then he would be following in the footsteps of Manchester United and England defender Chris Smalling who made the move to Fulham from Isthmian League club Maidstone United back in 2008.