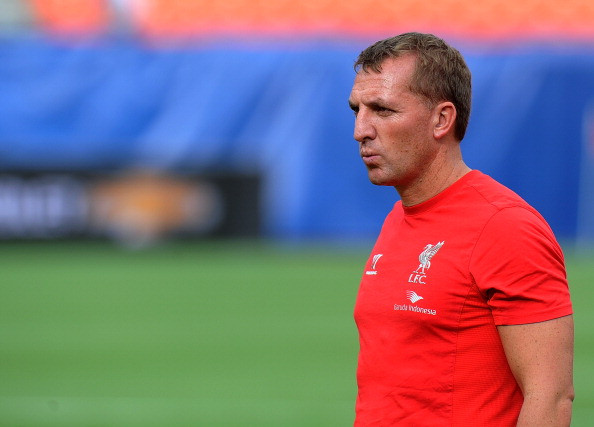 Brendan Rodgers has admitted a number of Liverpool players may leave the team before the end of the transfer window.
Liverpool have signed nine new players in Mario Balotelli, Adam Lallana, Rickie Lambert, Lazar Markovic, Emre Can, Dejan Lovren, Javier Manquillo, Alberto Moreno and Divock Origi (who remains on loan at Lile) and Rodgers has suggested there will not be playing time for all the members of the current squad.
When asked about the expected movements before the end of the transfer window, he said: "There aren't many more to come in, if any at all."
"Every player here knows their situation. We will have more going out than coming in. We have brought players in who can affect the team. That is the beauty of it. We are not relying on them all to make a difference."
"There's some players who know they'll have very limited game time if they choose to stay past Monday's transfer deadline.
"We were small in strength and depth last season, but we've brought in players this summer. We've now got quality that can challenge."
After their 3-1 defeat against Manchester City on Monday, the Merseyside club travel to White Hart Lane to face Tottenham on Sunday - where last season they secured an impressive 5-0 victory.
"I analysed the Man City game and we played well, but they had the cutting edge at their attacking end of the field. If you look at our stats since I've been here, we've been good at bouncing back from bad results."
"But even the 5-0 win at Spurs last season we had to work for. Our organisation was at a high level, we expect a hard game this Sunday."
Both summer signings Mario Balotelli and Adam Lallana may make their debuts for Liverpool. When asked about the Italian, Rodgers said: "Mario's fine, he's settled in very well and looked fantastic in training. Focuses very much on his football. He's a good lad.
"It's not the Mario Balotelli show, but we've got a number of top class players. The star of this team is always the team.
"Balotelli is a member of the team, he's top quality, a class act. He's versatile, he's settled in well. It's not the Mario Balotelli show. He's talented, but he's got a lot of work to do. The star of this team is simply the team.
"Adam Lallana is in this weekend's squad, he's looked good in training but is short of match fitness."
Meanwhile, Rodgers revealed Alberto Moreno has recovered from a minor injury and is ready to play but Glen Johnson and Martin Skrtel may miss the game.
"Moreno twisted his ankle and has been recovering well. Sunday could be difficult for Johnson, as for Skrtel we'll see over the next 48hrs."