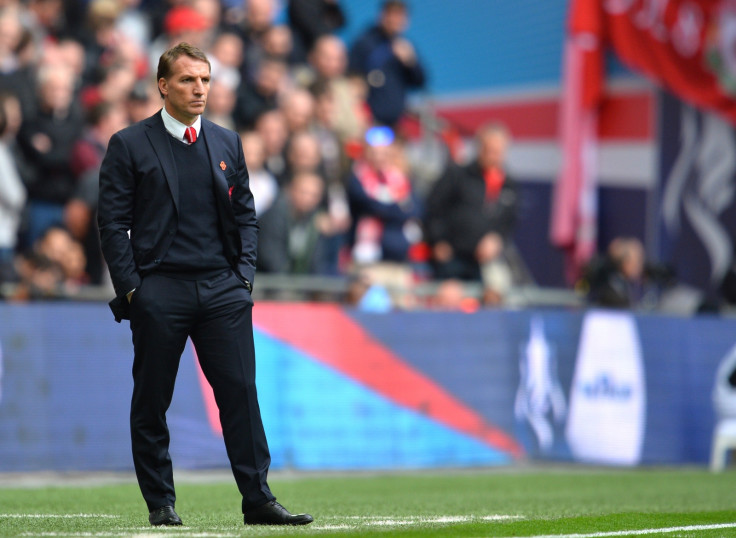 Brendan Rodgers has refused to comment on recent reports linking PSV Eindhoven star Memphis Depay to Liverpool, but suggested the Reds are looking for a goal-scoring player.
The Dutch international has been on the radar of the Anfield club, while their arch rivals Manchester United are reportedly in pole position to secure the 21-year-old's signature.
The Merseyside club have struggled to replicate last season's form as their strikers Daniel Sturridge, Mario Balotelli, Rickie Lambert and Fabio Borini have struggled with injuries and form.
Depay has already scored 21 goals and managed four assists in 28 league appearances. The former Swansea boss has already admitted that Liverpool are looking to sign a striker in the summer and once again stressed his side's desire to strengthen the attacking division.
However, Rodgers remained tight-lipped when asked about the Reds' interest in signing the goal-scoring winger at the end of the season.
"I can't confirm either way - you know me, in terms of speculation of players. The kid is a very talented player, of course. But I wouldn't like to confirm either way," Rodgers explained.
"It's clear we need the goal threat for next year. There's going to be a whole raft of players that I'm sure will be looked at, then will be up to the club if they're affordable and if they're available."
"We've identified that [a striker] as a priority. We'll have to see availability first, and then take it from there," he added.
Liverpool are fifth in the table with 58 points from 33 games, seven points behind fourth place Manchester United. Rodgers' side have a game in hand and a victory will help them to reduce the gap to four points.
The Northern Irishman believes Liverpool can still attract players in the summer, even if they fail to qualify for the Champions League.
"If it's right for the player, and the project is right for them to come and learn and develop, then if we're not in the Champions League – which is probably highly unlikely – players will still want to come," the Liverpool manager said.
"Of course, they want to play in the Champions League. But if they've watched us over a few years, this is maybe a season we miss out on, but if we can regroup again, get some quality starters in for the summer, then we can go on another great adventure next season and hopefully get back in there."