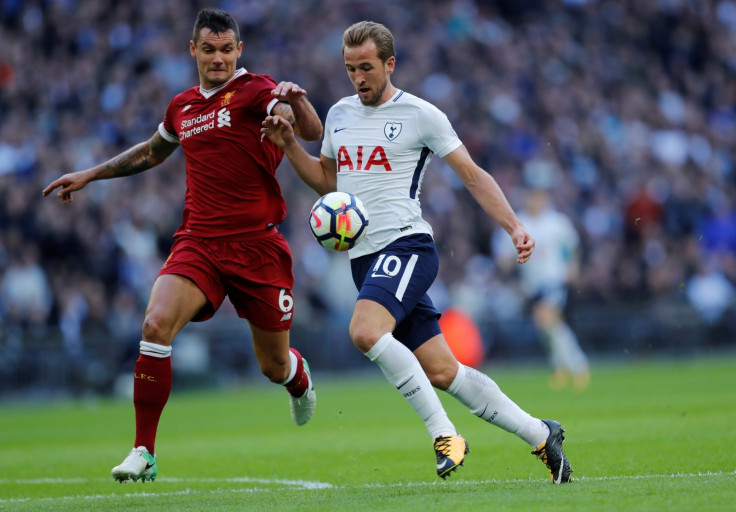 Gary Neville feels Liverpool have no chance of mounting a challenge for the Premier League title unless they decisively address their defensive frailties.
The Reds put on one of their worst defensive performances under Jurgen Klopp as they were outclassed 4-1 by Tottenham at Wembley on 22 October, with centre-back Dejan Lovren badly at fault for the first two goals conceded by the visitors.
The Croatian centre-back lost track of Harry Kane for the opener before a misjudged header on the halfway line allowed Son Heung-min to double Spurs' lead.
Klopp responded by taking off Lovren and replacing him with Alex Oxlade-Chamberlain around the half-hour mark, but the goals continued to flow as Dele Alli and Kane struck either side of half time to drive Spurs out of sight of their top four rivals.
"The mistakes around those first two goals revolved around Dejan Lovren," Neville told Sky Sports. "It destroyed them. I was about to praise the Liverpool players – you couldn't see any space – but then he decides to play offside from a throw-in.
"It's too much now for this Liverpool side in terms of how many goals they've conceded over the last five seasons.
"You don't mind players making mistakes but when it's the same players making the same mistakes in different seasons, you think something's got to change," the former England right-back added. "Today they looked like a sad team. It's the first time I've seen that under Jurgen Klopp.
"It's not a personal attack on the centre-backs or goalkeeper but I've been saying it for three, four years, watching them make the same mistakes.
"I've made mistakes myself but if we'd conceded 50 goals every season for Manchester United, heads would roll. If I'd made the same mistakes continuously, heads would roll. As a defender, you will make mistakes but these lads are making too many.
"I genuinely believe you need a great goalkeeper to win the league and Liverpool can't win a league with that defence."
Liverpool have conceded 16 times in the league this season – their worst defensive record after nine matches since 1964/65.