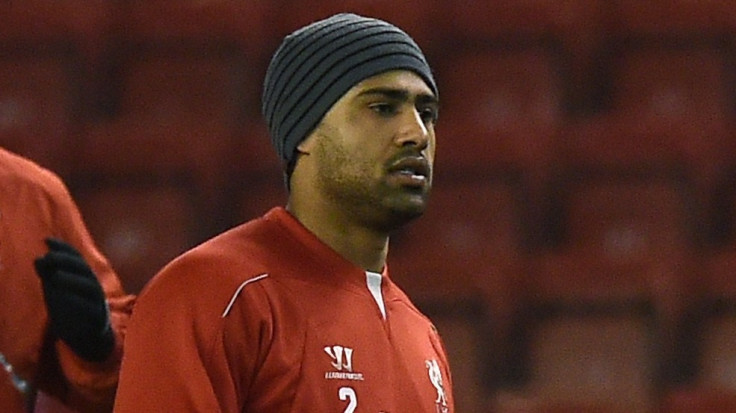 Liverpool defender Glen Johnson continues to search for a new club but the player's agent has denied the ex-Chelsea player is discussing terms with Serie A club Roma.
The Italian giants are among a host of clubs linked with a move for the England international, who has confirmed his intention to leave Merseyside and move abroad after making just 10 league starts for the Reds this season.
Johnson is out of contract at the end of the season and from January has been permitted to discuss his future with rival foreign clubs over a summer move but the right-back's representative Jonathan Barnett says his Liverpool departure is no closer.
"No, there hasn't been any [contact] at the moment, no," the agent told RomaPress. "Yes, he's obviously looking for things at the moment. He's looking at many clubs. Glen is obviously looking for somewhere where he can, obviously, turn around his career.
"That's the most important thing for him. Where he can play nicely under a good club that's challenging for things. That is where he wants to be. No, at the moment there isn't a time frame.
"I can't really say if he is considering Roma, we've had no contact with Roma. Although, Roma would be a lovely place for him – Ashley Cole absolutely adores it there, I represent him as well. Ashley thinks very highly of Rome but we've had no contact with Roma regarding Glen.
The former West Ham United defender has made six appearances for Liverpool in 2015, playing just two minutes of the 1-0 win over Swansea City but he did make his first start since January in the FA Cup quarter-final stalemate against Blackburn Rovers.
Captain Steven Gerrard is already confirmed to leave Liverpool at the end of the campaign as the 34-year-old moves to Major League Soccer side Los Angeles Galaxy upon the expiry of his contract, while Kolo Toure and Jon Flanagan could also depart as they near the end of their deals.