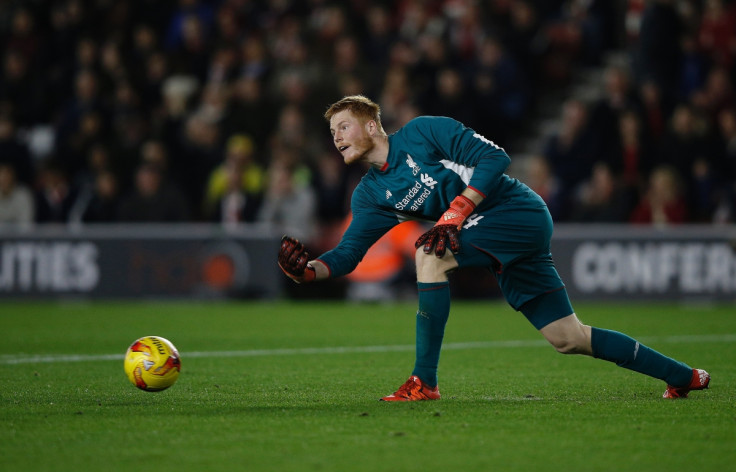 Liverpool goalkeeper Adam Bogdan has been left out of the club's 24-man squad for the knoc-out stages of their Europa League campaign. The 32 clubs remaining in the competition are permitted to add three players to their squads, with Liverpool registering on-loan defender Steven Caulker and midfielder Joao Carlos Teixeira.
22-year-old goalkeeper Danny Ward, who was recalled from his loan spell at Aberdeen in January, has also been called in at the expense of Bogdan, whose future at Anfield now appears in doubt.
Ward, who kept five clean sheets during his three-month spell in the Scottish Premier League, was told on his move back to Merseyside he would be expected to challenge Simon Mignolet for the number 1 shirt.
"I just have to keep an open mind, train as hard as I can. I know it's a bit of an old cliche, but take one day and one session at a time and see what comes around," he said upon his return to the club.
"I think [the manager] is just expecting me to come back and obviously challenge Simon and Adam and train as hard as I can, like I have done ever since I signed for Liverpool, and hopefully I will catch the eye."
His return immediately looked ominous for 28-year-old Bogdan, who has failed to impress Jurgen Klopp since the German's arrival at the club. The former Bolton Wanderers custodian has made calamitous errors in his last two appearances, dropping the ball into his own net in the 3-0 defeat to Watford in December and conceding directly from a corner against Exeter City in January.
In all, Bogdan has been unable to put any real pressure on the frequently under-fire Simon Mignolet, making just five appearances for Liverpool this season. The Hungary international signed for the Reds on a free transfer last summer.
Liverpool renew their Europa League campaign against Bundesliga side FC Augsburg, travelling to Germany for the first leg on 18 February.