Liverpool Face Uphill Battle in Spanish Striker Chase
David Villa is happy at Barcelona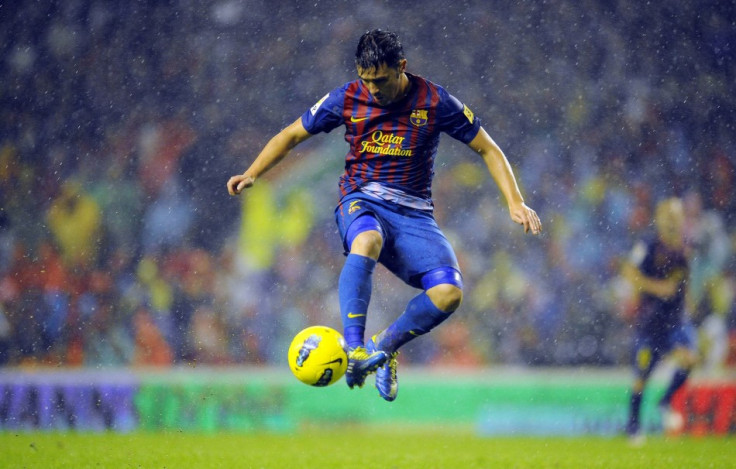 David Villa has insisted that he is not listening to rumours connecting him with other clubs, as Liverpool reportedly chase the striker for a January swoop.
Villa has been an integral part of the wildly successful Barcelona squad, that is currently dominating both domestically and in the Champions League.
While rumours were connecting Liverpool to the 29 year old, Villa maintains that he is happy with the Catalan giants and won't buy into the transfer speculation that always comes around in the build up to the next window.
"I feel important, and even more so when the coach speaks well of me. I don't give any importance to what is said outside the club," he said.
"I don't have to be worried about all of this, it's all the same to me. I work so that the coach, my colleagues, the fans, and my family, are happy, and that's the case.
"I've always had the affection of team-mates and especially the public. I noticed it since the day I arrived."
Villa has five goals in 14 La Liga appearances this season, and Liverpool's attention was drawn to the star when criticism started to build after a few performances that weren't up to his usual standard.
But now the Reds' attention will need to move to other forward targets, while Andy Carroll continues to find his feet at Anfield. Despite the fact that Liverpool have spent over £100 million bringing in new players this year, Kenny Dalglish has reportedly been given yet another big budget for January as the club aim to break into the Champions League once more.
At sixth in the Premier League table, Liverpool are pushing the big clubs, and after defeating Chelsea twice in two weeks, the side are looking even more likely to contend for a place alongside Manchester United, Manchester City, Arsenal, Tottenham and the Blues.
Barcelona, meanwhile, are established Champions League competitors, and while Liverpool aren't competing in the tournament this season, if they do qualify for the next, they may be more likely to compete for the likes of Villa's signature.
© Copyright IBTimes 2023. All rights reserved.