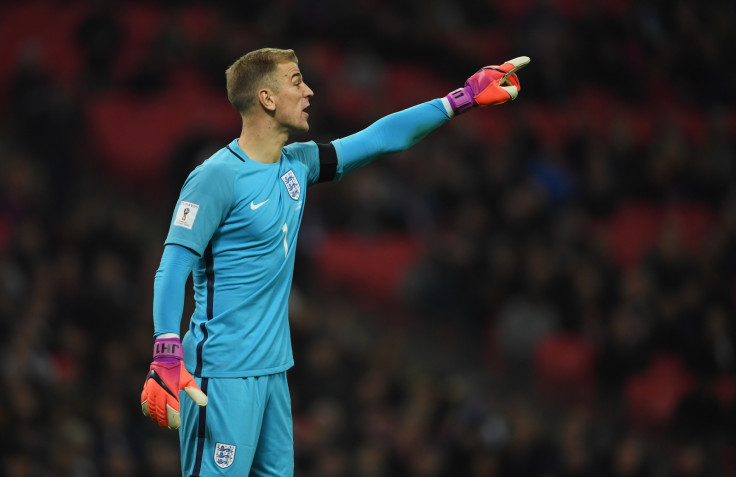 Liverpool will spurn the opportunity to sign Joe Hart from Manchester City due to the England international's wage demands, according to club legend Jamie Carragher. The 29-year-old expects to leave the Etihad Stadium after being sent on a season-long loan to Torino for the 2016-17 season by manager Pep Guardiola.
Claudio Bravo was signed as his replacement from Barcelona and The Sun understands City will consider offers as low as £10m for Hart. Premier League clubs, however, will be asked to pay £20m for the stopper, who has kept three clean sheets in 13 appearances for his new club.
Hart was linked with a move to Liverpool in the summer, though those rumours eventually proved to be baseless. However, calls for Jurgen Klopp to re-evaluate the position have intensified after new signing Loris Karius' error-strewn display against Bournemouth, which allowed Eddie Howe's side to claim a dramatic 4-3 victory.
But despite Liverpool potentially representing an avenue back into the Champions League and regular challenges for the Premier League title, Carragher is uncertain that a deal from Hart will come to fruition. "I'd certainly ask the question, and that is not just because of what we have said about [Loris] Karius in the last couple of weeks," he told Sky Sports.
"You are talking about a title-winner, who has won it a couple of times. I do not think Hart is in the same class as a [Thibaut] Courtois or a [David] De Gea, but he is at the next level and really close to them. But the problem for Liverpool is that when you try and take a player like that from a City or a Chelsea, the wages are so high that could a goalkeeper come in and be your highest-paid player?
"Things like that cause a problem and it is easy to say: 'Let's go and buy him,' but a manager will be thinking: 'How does that affect the club?' Joe Hart quality wise? Of course, but I do not see it happening for Liverpool."
Hart is currently earning £120,000-a-week, wages would see him on a par with the biggest earners currently with the Merseyside giants.
According to a leak of Liverpool's salaries at the start of the season, as published by Total Sportek, striker Daniel Sturridge and utility player James Milner are the highest earners on £120,000-a-week, with captain Jordan Henderson and Roberto Firmino next in the pecking order on £100,000.