Liverpool: Fernando Torres pays tribute to Steven Gerrard amid captain's advice in Chelsea move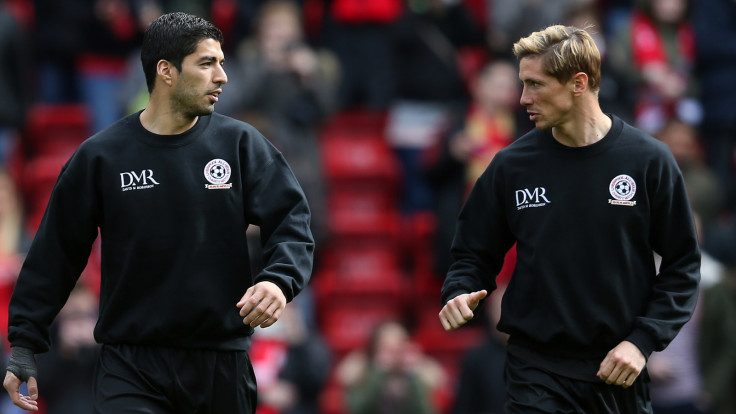 Former Chelsea and Liverpool star Fernando Torres says Steven Gerrard has been the most important teammate in his whole career and he praised the Reds' captain for his understanding when he decided to leave Anfield for Stamford Bridge in January 2011 for a £50m ($74m) transfer fee.
The Atletico Madrid striker opened up about his football career during an emotional interview with his friend Carlos Matallanas in Spanish newspaper AS after Matallanas, a former footballer and Sport journalist, was diagnosed with amyotrophic lateral sclerosis (ALS), a severe neurodegenerative disease that does not have a cure.
Even though Matallanas cannot speak anymore due to his condition, he still manages a blog where he records how to deal with the situation. Torres, deeply moved by it, invited him to have a conversation in the hope it will encourage people who suffer from the disease.
Matallanas asked Torres about the teammates who have made the biggest impact on him during his career, with the Atletico Madrid star mentioning the likes of Juan Carlos Aguilera and Sergi Barjuan, who helped him during his breakthrough at the Vicente Calderon before moving to comment on his spell in the Premier League.
"The veterans always influence you more, but the more they demand from you and the more you are pressured is because they believe in you, because you don't lose time with people who are not worth it. You lose time with people that you appreciate or people that you see that can improve a lot with a little bit of help," Torres said.
"[Juan] Mata at Chelsea was very important for me but there is someone who is above all that: [Steven] Gerrard, because he changed my career, my ambition, the way of raising my goals, the way of wanting to win. He changed everything."
While speaking about the moment when he decided to put an end to his impressive three-and-a-half campaigns at Anfield to join Chelsea, Torres said: "Gerrard talked a lot with me and even when I said that I was leaving, he said: 'Think about yourself. Do what's best for you because you have seen how people are leaving and it's time. You have nothing to prove'.
"He changed my way of seeing things and showed me that I could get much higher than what I had always thought. I will never find a teammate like him, I am sure."
© Copyright IBTimes 2023. All rights reserved.