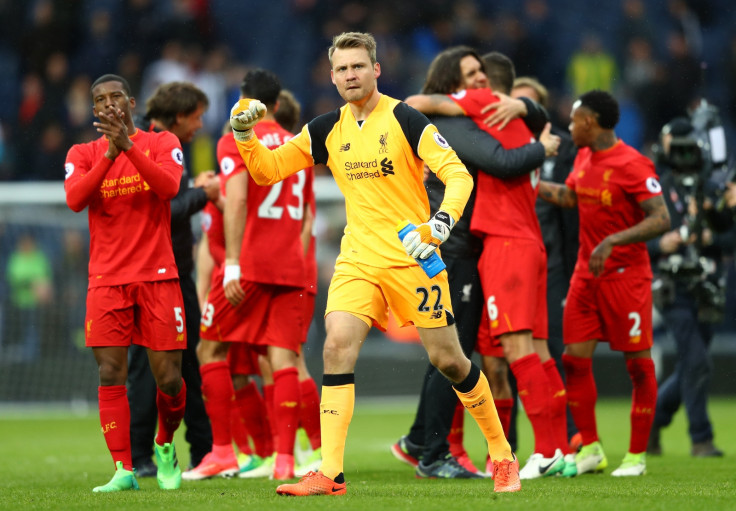 Simon Mignolet says he is now fighting for his Liverpool future harder than ever after suggesting the club are in the market to sign a new goalkeeper this summer.
Mignolet has endured turbulent spells on Merseyside since joining the club from Sunderland in 2013 but ended the 2016-17 season on a strong note having reclaimed a first-team role under Jurgen Klopp.
Loris Karius, a £5m (€5.9m) summer signing from German club Mainz last summer, replaced Mignolet as Klopp's preferred choice in goal in September but was dropped three months later after high profile errors against Bournemouth and West Ham United. Mignolet took over once again in December and has been Liverpool's no. 1 in league matches since.
That hasn't prevented Liverpool from being linked with a host of alternative options in goal, however. Former Real Madrid captain Iker Casillas is expected to leave Porto at the end of the month and has been linked with a move to Anfield by the Spanish press while Joe Hart's name also remains in the frame, having been told he has not future at Manchester City following his loan spell at Torino.
Despite his impressive end to the season, Mignolet says he cannot afford to assume his position at the club is safe again.
"Everyone will see the numbers and think I am fighting this guy and this guy. But that isn't how it is," Mignolet told the Liverpool Echo.
"I am fighting against Manuel Neuer, Marc-Andre Ter Stegen, Joe Hart, Iker Casillas. I know all those names are going to be flying around, I know what I did this season will be forgotten.
"I am not fighting against the guys in the dressing room. I am fighting against myself. There is no point gauging what is going to be around me. I'm never going to look at them if something is going on around me. I have shown that I can deal with it. I'll be coming back to show it again.
"As a goalkeeper, you are on your own and even now, after a solid season, the rumours are starting again with Casillas.
"I'm 29 now. I know what happens when you are the Liverpool goalkeeper. Whether you have good performances, s*** performances, the scrutiny is always there. Always."