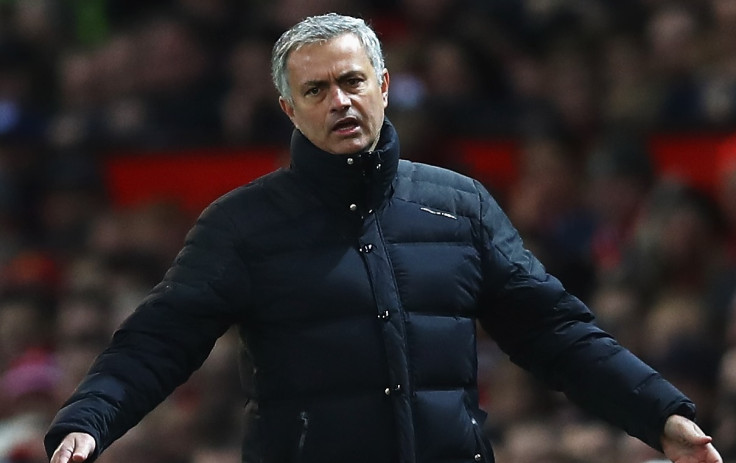 José Mourinho should face a criminal investigation into his tax affairs, Labour MP Meg Hillier claimed on Saturday. The call follows revelations made by the Sunday Times that advisers working for Mourinho misled UK and Spanish tax authorities regarding over £10m ($12.73m) of earnings which were hidden in a Caribbean tax haven over a period of 10 years.
Claims about Mourinho's accounts have been made public after a database including emails, documents and accounts were leaked to a consortium of international journalists who work at publications including Der Spiegel, El Mundo and the Sunday Times.
The leak has exposed the financial details of several high-profile members of the international footballing community, including Real Madrid star striker Cristiano Ronaldo, who shares an agent, Jorge Mendes, with Mourinho. Ronaldo was recently named the world's highest-paid athlete by the 2016 Forbes rich list.
Labour MP Hillier, chairwoman of the Public Accounts Committee said: "These revelations are extraordinary and warrant a close examination by the UK tax authorities."
An HMRC spokesman said: "HMRC carefully scrutinises the arrangements between football clubs and their employees in respect of any image right payments to make sure the right tax is paid. In recent years we have identified more than £80m in additional tax payable from clubs, players and agents.
"We take seriously allegations that customers or their agents may have acted dishonestly in the course of an inquiry, and can reopen closed cases if we suspect this has happened."
Though it is not known the extent to which Mourinho himself knew of or understood the complexities of his tax affairs, the Sunday Times says that his signature is on a document which appears to have fabricated commission which was sent to the Spanish tax authorities.
Gestifute, a "career management" firm for sporting professionals founded by Mourinho's agent Mendes, issued a statement strenuously denying any wrongdoing by both Mourinho and Ronaldo.
It said: "Both Cristiano Ronaldo and José Mourinho are fully compliant with their tax obligations with the Spanish and British tax authorities.
"Neither Cristiano Ronaldo nor José Mourinho have ever been involved in legal proceedings regarding the commission of a tax offence.
"Any insinuation or accusation made to Cristiano Ronaldo or José Mourinho over the commission of a tax offence will be reported to the legal authorities and prosecuted."
The consortium, known as European Investigative Collaborations (EIC) promised a number of further revelations in the coming weeks.
The claims follow high-profile cases involving stars such as Barcelona strikers Neymar and Lionel Messi. Earlier this year, Lionel Messi was found guilty of tax fraud by Spanish authorities, for which he was sentenced to 21-months in prison. However, under Spanish law, prison sentences for non-violent crimes of less than two years do not require incarceration.