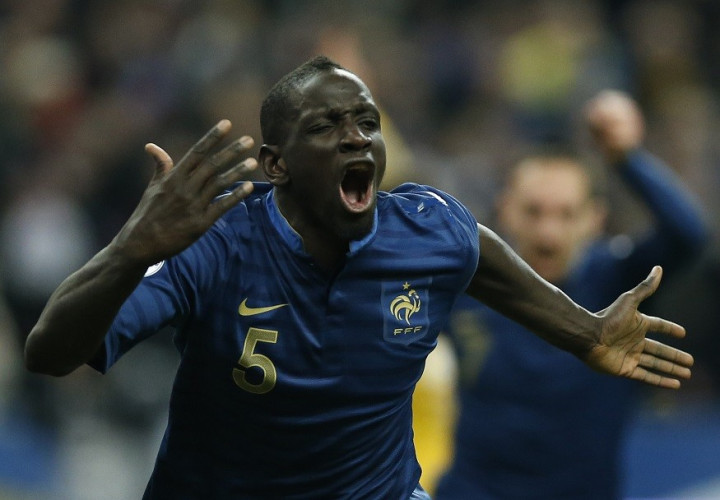 Liverpool have received a major boost following defender Mamadou Sakho's recovery from the thigh strain that has kept him out for the last 10 games.
The Reds have struggled at the back this season and have managed to keep just two clean sheets in their last 17 games. Even the summer arrival of Dejan Lovren from Southampton did not peg their leaky defence.
It will come as good news for Brendan Rodgers, who has been under pressure lately following back-to-back losses in the Champions League and the Premier League.
Sakho has vowed to get the Liverpool defence back on track and believes that he can provide the leadership and authority it needs during the games.
"For me it comes naturally. There are different kinds of leaders technical leaders, dressing room leaders, psychological leaders," Sakho said, as quoted by the Mirror.
"I'd rather keep my personal objectives to myself so people don't think I'm too pretentious. But I am a very ambitious person. I have set personal objectives. The team has set some too and they are quite similar."
Sakho, who arrived from Paris Saint-Germain for a reported £18m, captained the French club when he was just 17 years old. He cherishes that memory and believes that moment will stay with him forever.
However, he feels that was years ago and he is now in the next phase of his career when he needs to use all the experience he gained during his younger days and move forward as a footballer.
"The moment will stay with me forever. But in football you need to move on. I am not 17 any more, I am 24. My career is different now," the former PSG defender said.
"Everything I've accomplished has helped me gather experience, but now I must move on and look forward. This is the next step in my career, a new experience which allows me to grow."
The 24-year-old defender, who is still learning the language, believes that as his English skills improve he will get better as he will be able to communicate better with his team-mates.
"I am still in my learning phase. Little by little I'll start to open up even more because when you don't speak a language well enough, it's difficult to show your character, it's difficult to communicate."
"But it will come, little by little. I've improved my English. I understand a lot better, especially the local Scouse accent. I'm still working to improve," Sakho concluded.