Ex-Liverpool captain Phil Thompson has praised Jamie Carragher and said the veteran Reds defender would have been a welcome addition to any Liverpool team of the past. The 35-year-old centre-back has confirmed he will retire from football at the end of the season, after 723 appearances for the Anfield club.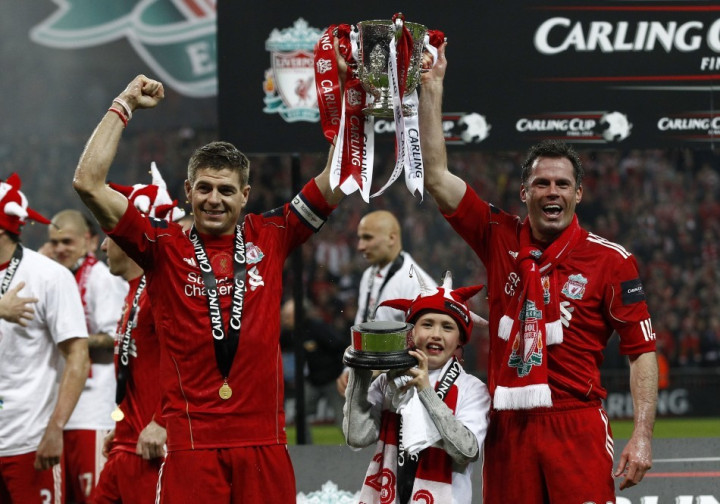 "The biggest compliment that I can pay to Carra is that, the way he plays the game, he could have fitted into any generation of Liverpool team," Thompson told the Liverpool Echo, "He's pushed his body to the limits over the years, all for the great honour of playing for Liverpool."
According to Thompson, his passion and commitment are what sets Carragher apart. Thompson stressed the Bootle-born player always put the club first - a quality that would ensure his place in the great Liverpool sides of the 1970s and 80s.
"We have to give him credit for what he has achieved for the football club. Everything that Jamie has done throughout his career has been for Liverpool," Thompson added, "I know Jamie and know his passion for football and know he has an obsession with the game."
His love of the game could pave the way for a coaching position at Liverpool, a job which Thompson and most supporters hope he gets. A coaching role has also been called for by ex-Liverpool defender Steve Nicol and following Carragher's announcement both manager Brendan Rodgers and managing director Ian Ayre have hinted at the same.
It is likely to be an emotional time for fans, with one of the icons of Liverpool in the modern era ending his playing career. Supporters will remember him for his part in FA Cup, League Cup and UEFA Cup victories. His crowning glory was the Champions League victory in 2005, in Istanbul.
Footballers are often remembered in images; a head butt, a goal celebration or even a hand ball. Perhaps the most iconic image of Carragher came after the game in Istanbul. During the trophy celebrations, while his teammates rejoiced over Liverpool's fifth European Cup, Carragher stood aside and was bent over clutching his leg due to cramps. The image epitomised the player - committed, selfless and Red. He put everything into that game, like every game he played for the Reds and will be rewarded with an illustrious place in Liverpool's history, an achievement no medal can substitute.