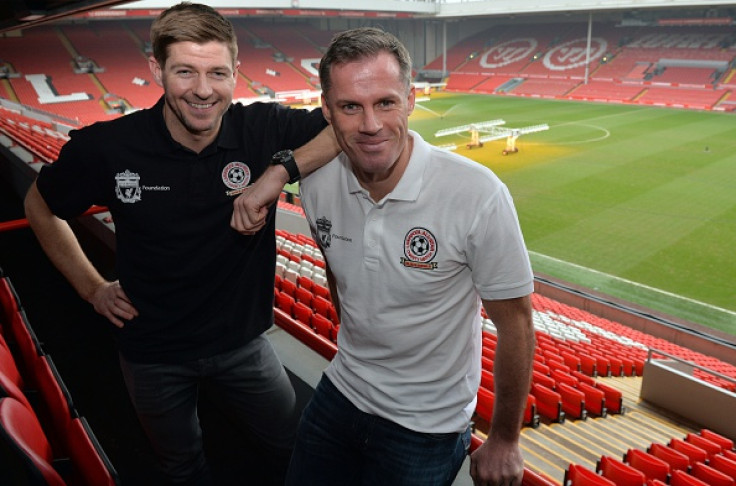 Liverpool legend Jan Molby has called on Jurgen Klopp to bring in Jamie Carragher or Steven Gerrard as part of his backroom staff. The former Borussia Dortmund manager was appointed on Thursday (8 October) after the club decided to part company with Brendan Rodgers following their 1-1 draw against Everton on Sunday (4 October).
The former Reds midfielder believes that it is absolutely necessary for one of the two legends to be part of the club's coaching set-up. Molby believes it is necessary to take the Merseyside club back to winning ways, following their recent struggles. They have won just one League Cup and an FA Cup in the last decade, while also qualifying for the Champions League just once in the last five seasons.
The 52-year-old former Swansea City midfielder believes that the departure of Carragher and Gerrard has been the biggest loss suffered by the club in recent years, the latter only leaving the club this summer to move to the United States to join the LA Galaxy. Molby is also confident that Gerrard sitting alongside Klopp on the Liverpool bench will influence potential new recruits, who could be tempted to join the Reds revolution due to the presence of the two legends.
"Jurgen Klopp's arrival at Anfield, of course, means there will be yet another shake-up of the club's coaching setup. And for me, the new manager now has the perfect chance to get an Anfield legend into his backroom staff," Molby wrote in the Liverpool Echo.
"Jamie Carragher and Steven Gerrard simply have to be sounded out. Losing those two has been a massive blow to the club, and getting them back is a must, in whatever capacity. Think about having Klopp and Gerrard on the bench, representing the club, setting the standards. It's a no brainer. Can you imagine going to meet a potential new recruit, and having those two selling the club for you? They'd be signing on the spot. No question. Jurgen can handle the presence of a legend, probably better than a Brendan Rodgers could have. Get Stevie and Carra on board, ASAP."