John Aldridge believes that Tom Werner has done and said all the right things for Liverpool in recent times, with the side insisting that they will keep hold of Luis Suarez and buy new strikers in January.
Suarez was connected with a possible January move to Manchester City last week, but all involved parties denied that there had been any talks over a deal.
Liverpool have since insisted that rather than letting Suarez go to another club, they will only be bringing strikers into the squad in January, as Rodgers looks to find a permanent replacement for Andy Carroll.
And after a very busy week for the side in which they have had to deny a lot of rumours, Aldridge believes that Werner handled the speculation perfectly.
"Because Suarez is one of the best players in the world, speculation and rumour linking him with moves away is always going to happen," he said in the Liverpool Echo.
"The national press love to stir it up and get a buzz off writing these stories and even if there is absolutely nothing in it, there are always going to be links.
"I am glad the manager, Luis and chairman Tom Werner have all said there is nothing in it and that the player is staying.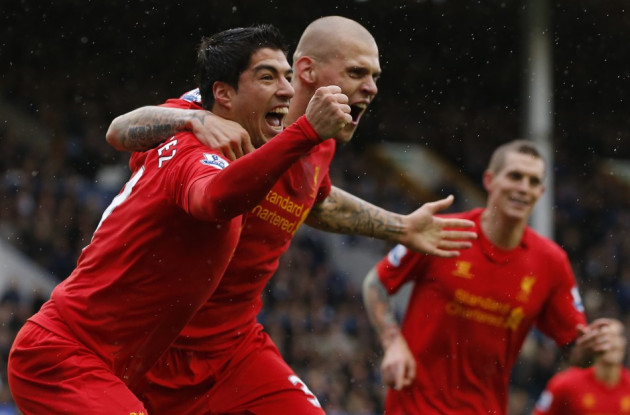 "And I was heartened to hear Werner confirm that the club would be bringing in two or three players in January. This is what you want to hear from the owners and for Tom Werner to say this is brilliant."
Liverpool are hoping that their win over Wigan at the weekend will put the Merseyside club back on track to challenge for a top four spot. They're only eight points behind fourth-placed West Brom, and with a good run of fixtures coming up the side could be in the fray for Champions League qualification by the turn of the year.
And one player who made a difference for Liverpool at the weekend was Jose Enrique, who Aldridge believes could be the key to the squad's success as he continues to improve under Brendan Rodgers.
"I thought it was a brave decision to select Jose Enrique on the left hand side of midfield - but it paid off," he explained.
"Because he may not have been totally certain of what to do in that position, the opposition did not know what he was going to do either.
"When he cut inside of the wing during the second half, he didn't look like he knew where he was going but found a terrific pass to put Suarez in. His goal was brilliant and the goal of the game, for me.
"Liverpool have not had players consistently in that position where you can get tap ins. Maybe I'm saying this because I am a striker but that was the pick of the three goals."