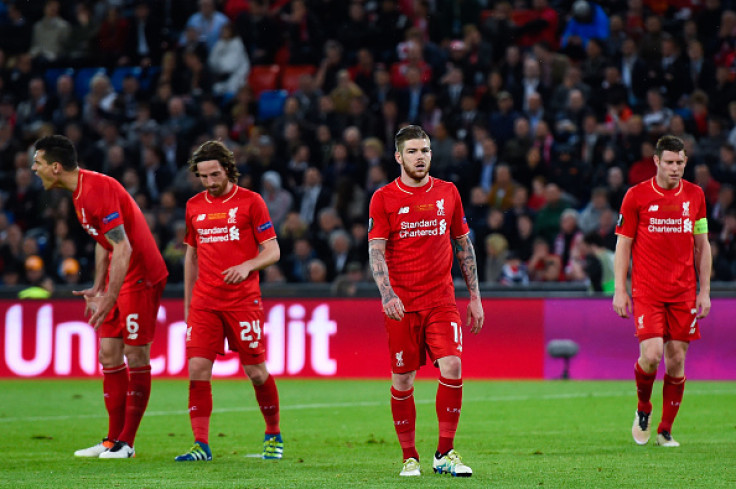 Liverpool legend John Aldridge believes Jurgen Klopp will have to make some big calls with regards to transfers in the summer especially in defence as there are a number of players with uncertain future at the club. The Reds are coming off a disappointing campaign despite making two finals in the German manager's first season as in-charge at the Anfield.
The Merseyside club made the finals of the League Cup and Europa League, but failed to win both, and thus will not play in Europe next season, owing to their eighth-place finish in the Premier League. The Anfield outfit displayed Klopp's trademark high octane football on a number of occasions, but were not consistent in their level of performances.
Aldridge admits that a new goalkeeper is needed with Loris Karius expected to complete his move from Mainz in the coming days, as Adam Bigdan is not up to scratch, while Danny Ward is too inexperienced to be Simon Mignolet's understudy. The Belgian has come under criticism this season, and the incoming German stopper will battle him for a berth in the starting XI next season.
In central defence, Kolo Toure has been exceptional following the arrival of Klopp, but is out of contract at the end of the season, while Dejan Lovren has begun to justify his price tag after a debut campaign. But question marks remain over Martin Skrtel, who has struggled with lack of fitness and form, while Mamadou Sakho faces a lengthy ban after failing a drug test. Joel Matip has been signed on a free transfer from Schalke, but the departure of the latter two will mean that further reinforcements will be needed.
"I haven't seen Loris Karius, the goalkeeper on his way to Anfield, but it isn't a surprise. We all know where we need to strengthen. Bogdan didn't work out, Ward will be a good keeper but still needs proper experience, so we need to bring in a new goalkeeper," Aldridge wrote in his column for the Liverpool Echo.
"There will have to be big calls made at centre half, as well. Toure was out of this world in the final, his performance was tremendous, but we still don't know what's going to happen his contract. What he gives you around the place is superb. He's been brilliant this season and it isn't hard to see why so many want him signed up for another 12 months."
"There's still question marks over Skrtel, Lovren has kicked on, Matip is coming in, and then we wait to see whatever happens with Sakho," he added.
'New left-back'
Albeto Moreno has come under heavy criticism following the left-back's shocking performance in the Europa League final, and Aldridge believes that Klopp has to sign a top quality full back to play ahead of the Spaniard. The former Sevilla defender was blamed for mistakes leading up to two of the La Liga side's goals as they came from being 1-0 down to winning the game 1-3 at St Jakob-Park.
"I don't want to blame anyone in particular for the defeat, but you have to look at Alberto Moreno for that first goal. He's had so many experiences to learn from this season with his ball-watching, and not being in the right place at the right time, and he seems to become even worse at it."
"You can't wholly blame him, but he has made some real mistakes. We need a top left back, quite simply. I don't know what happened to Jose Enrique, he downed tools and wasn't bothered, but now we need someone top class in that position. Someone with the quality of Atletico's Felipe Luis, for example. Moreno can learn off whoever we bring in, but we need experience in that position next season," the former Reds forward explained.