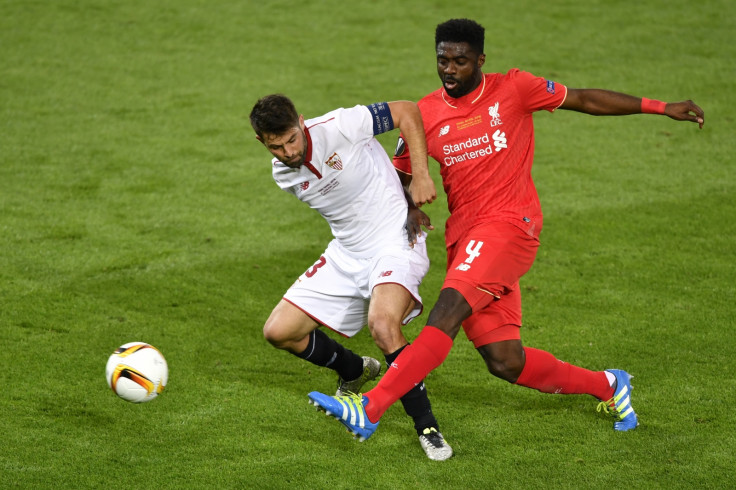 Liverpool defender Kolo Toure has admitted he is unsure of his future at the club. The 35-year-old was one of the Reds' stand-out players in their Europa League Final defeat to Sevilla last night (18 May), but has revealed he does not know if he will be at Anfield next season.
The Ivorian – whose contract expires next month – has relished his time on Merseyside and despite the disappointment of losing to Sevilla, he is eager to remain at the club. "I don't know [about my future] to be honest," he said when asked about next season, according to Sky Sports.
"I am just enjoying my time in this club – a fantastic club and fantastic supporters. We will see what will happen and you will have to ask that question to the manager."
Toure – who has previously played for Arsenal and Manchester City in the Premier League – revealed he is eager to stay at Liverpool and has heaped praise on the club's manager, Jurgen Klopp.
"Of course I want to stay," he shared. "It's a great club to play in, but the manager has his plan and any decision I will respect. He is a top manager and he knows what he is doing."
Although the Liverpool fans were deflated by their team's second-half collapse against Sevilla, Toure thinks they can take plenty of positives from this season. "We have a young team and its part of the game. Sevilla are a very experienced team. They had won the trophy twice," the Liverpool defender reflected.
"Our manager has been here six months and we went to two finals. It's good and the future is bright at Liverpool."