Spanish defender Jose Enrique has declared that he is ready to fight for his Liverpool career after receiving some stern words of warning from manager Brendan Rodgers.
The left-back has struggled to replicate the form he showed for Liverpool at the start of his Anfield career and has been warned by Rodgers that he must improve in order to remain at the club.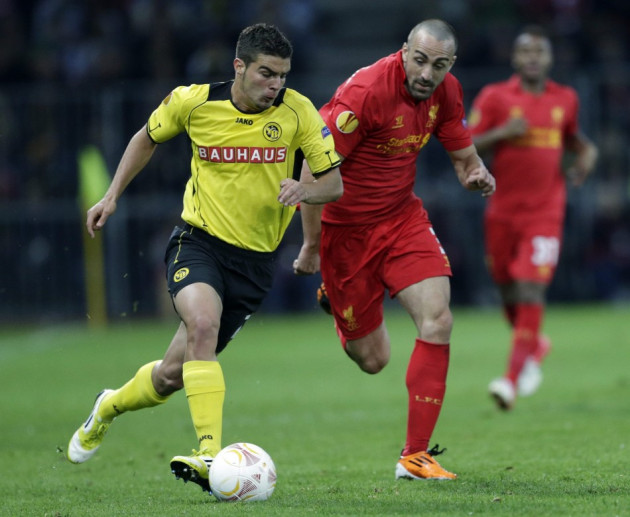 Speaking before the 5-2 win over Norwich, Rodgers had already admitted that Stewart Downing must improve in order to have a future and was then quizzed on whether Enrique was in a similar position.
"It is about the hunger and desire and that is why you admire big players who stay at the top for as long as they can because it is not just what they are doing in games," Rodgers is quoted in the Daily Mail.
"In order to be like that, that is what they are doing every single day of their life. Look at Steven Gerrard and Jamie Carragher. They are immaculate. It is a way of life and if you prepare yourself right that will ultimately lead to success.
"But if you are not quite right in your preparation and you come in looking in for an easy life, to pick up your money, it won't be here. We are a club that has to be fighting going forward. I am out there every day, assessing what is going on.
"Status does not matter. It is what you are like as a player. It doesn't matter how much money you have come for. That doesn't matter to me. I will play a 17-year-old if he fights and he has quality. It is quite easy."
Enrique has been struggling with an injury and certainly did not look 100 per cent fit against Young Boys in the Eurorpa League where he was at fault for at least two of the Swiss sides goals.
However, he believes that once he returns to full fitness he will be looking to impress the former Swansea manager.
"I picked up a knee injury in pre-season and I'm still not fully fit," Enrique told The Mirror. "It's frustrating for me because I wanted to impress the new manager and he hasn't seen me play properly yet.
"I didn't want to stop playing, so I have been taking tablets and playing with some pain.
"Let me say, though, that I absolutely love our manager. I know how he wants to play and I know that once I am fit I can be a part of his team."
The former Newcastle defenders cause may be helped by the fact that Martin Kelly has been ruled out of action for six months and Glen Johnson may be asked to return to right-back.