Spaniard Lauds Liverpool's Tikki Takka Style Of Play
Jose Enrique says Liverpool are staying on track to play just like Spain next season
Jose Enrique believes that Brendan Rodgers has been successful so far in his training methods at Liverpool, with the Spaniard admitting that it reminds him a lot of his native country's style of play.
Rodgers was well known during his time at Swansea for concentrating on creating a very attacking style of play, with the manager being credited with creating a smaller scale Barcelona-style side as the Welsh outfit proved the critics wrong to finish mid-table in the first season in the Premier League.
And now that he's at Liverpool, Rodgers has moved to implement the same principles into the squad, which Enrique believes can only be positive.
"Everyone is trying and the manager is really good for us, he tries to play tikki takka like he says," he told the Liverpool Echo. "And this is the type of football everyone wants to play.
"In Spain, many teams play like this. The manager wants us to play football on the floor but we have to defend very hard. This is very important."
Enrique came into the Liverpool squad last summer to fill a massive void in the left-back position, and the star settled quickly into the Merseyside fold to become one of Kenny Dalglish's best signings.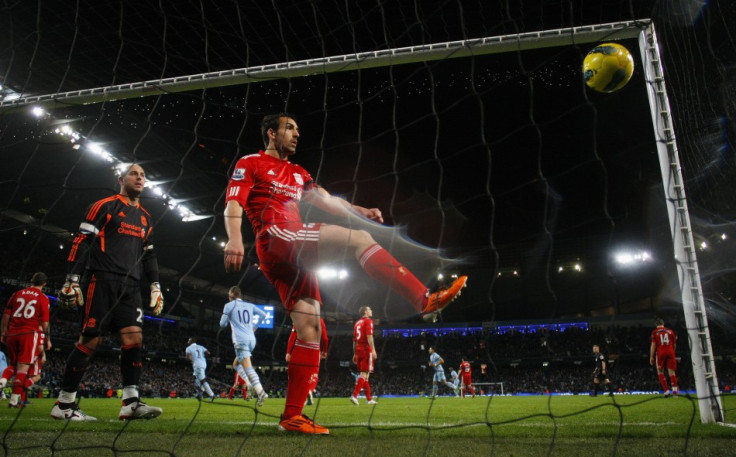 But he still thinks he has a long way to go, and in aiming to compete for a spot on the Spain team, Enrique is taking in everything that Rodgers teaches him at Liverpool.
"Everyone is still improving," he explained. "I am 26, I still have to improve but I already think I have with the new manager.
"I play higher up the field with him whereas before I played more alongside the centre-backs. Now I'm like a forward and play really high - I hope now I can score some goals. I hope.
"The manager is really important in this. He has changed my game and he has made 100% certain I can do this for the team.
"No-one said you could win with tikki takka but Barcelona have won everything. This is the future in football and in Spain many teams play like this. It all depends on the quality of the player but we are trying and after only one month we are doing well.
"We still have to play better and improve because we have not had many games together and only came together two weeks ago.
"I think we played well but to have to improve a lot."
© Copyright IBTimes 2023. All rights reserved.