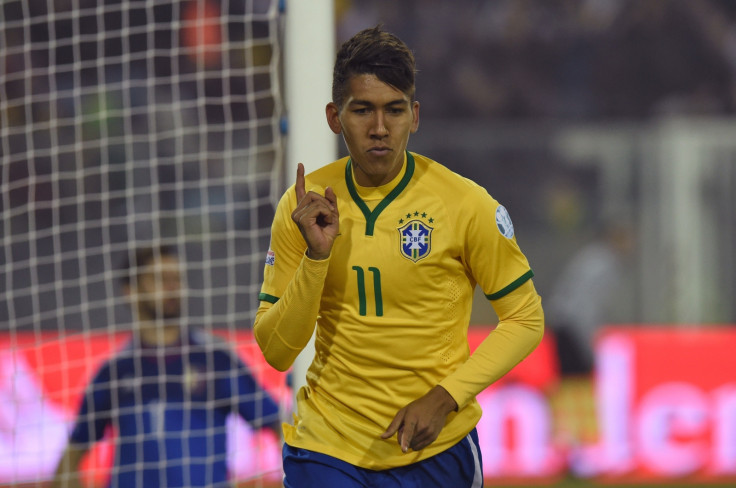 Jamie Carragher has urged Liverpool supporters to treat the arrival of Roberto Firmino with caution – claiming the chances of him becoming a new Luis Suarez are just as high as him being another Alberto Aquilani.
Liverpool sealed their move for 23-year-old Firmino in June, with the player officially unveiled by the club on 22 July following his extended break after his Copa America campaign with Brazil.
The versatile forward set the club back a fee of £29m ($45.1m), according to BBC Sport, making him their third most expensive signing ever after Andy Carroll and Christian Benteke, who completed his move to Anfield on 22 July.
Further down that list is Alberto Aquilani, who cost the club a reported £17m in 2009. The Italy international was brought in with the view of becoming a long-term replacement for Xabi Alonso, but instead struggled on Merseyside, making just 18 appearances before returning to Italy on loan the following season.
Carragher believes supporters should be wary of the same fate befalling Firmino, writing in his column for the Daily Mail: "Though 95% of Liverpool supporters have never seen Firmino in action – YouTube doesn't count – they believe he is already on his way to becoming an icon.
"He comes from Brazil, his style is similar to Luis Suarez's and his form for Hoffenheim was brilliant, leaving fans saying: 'Imagine what he'll be like for us!'
"That is the mystique of buying players from abroad. Firmino could well be another Suarez; he could also be another Alberto Aquilani."
Fimino is one of a raft of major changes at Liverpool this summer following their disappointing sixth place finish last season. Adam Bogdan, Joe Gomez, Nathaniel Clyne, James Milner, Danny Ings and Benteke have all joined the squad as part of the revamp on Merseyside.