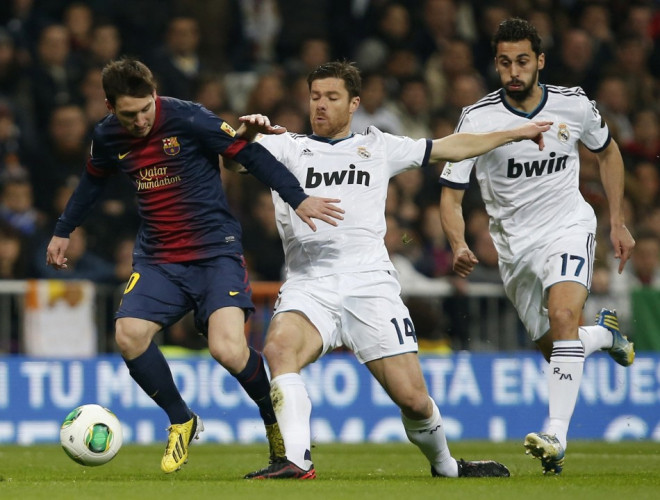 Real Madrid star Xabi Alonso has revealed that he decided to leave Liverpool in summer 2009 because he felt that after five years at Anfield he needed a change.
The Spanish midfielder made 209 appearances for the Reds, scoring 18 goals and becoming a hero for his crucial role in the 2004-2005 Champions League victory.
However, in summer 2009 he decided to move to the Santiago Bernabeu, after Los Blancos paid £30m to Liverpool to secure his services.
In an interview with France Football Alsonso explained his decision: "After five years at Liverpool I needed a change.
"I think I made a good choice. I needed a change and what could be better than joining Real Madrid, the largest and most demanding club. It was the right moment to seize the opportunity. Everyday life in Madrid is tougher than in any other team. They demand win, win again and also play well.
"Liverpool have five European trophies, but it is not the same. There the daily life is more relaxed and not so heavy. At Real, the pressure and demands are constant. I wanted to see if I was able to match such a challenge."
Alonso also explained his previous move from Real Sociedad to Liverpool.
"Rafael Benitez received the freedom to sign who he wanted and opted for me. It was essential because I learned a lot at Liverpool.
"I went to Liverpool with the mindset of a sponge, with the intense desire to learn. I watched and listened, saying little at the beginning. I was just 22. I observed other players like Hamman, Carragher , Gerrard. I matured a lot there. And I owe much to Rafa Benitez for that.
"English football is football in its purest essence. I learned what was Anfield and I adapted to a faster pace of football. The Premier League is less technical than La Liga but the rhythm is faster. I learned to be competitive, not avoiding the contact."
Recently the player was linked with a return to the Premier League, but he instead decided to extend his contract at the Santiago Bernabeu.
Nevertheless, he refused to rule out a future move to the MLS or to another European club.
"Moving to the USA? I don't reject that in the future. We will see how I feel in two years' time. I don't discount anything - Europe, Real Sociedad or staying longer at Real Madrid if I notice that I still have the physical abilities."