Brendan Rodgers has revealed that he will be using midfielder Lucas Leiva as a scout after injury ruled him out of action for more than two months.
The Brazilian midfielder missed much of the last campaign through injury, and after making his return this season, has once again been ruled out after picking up a thigh problem against Manchester City.
The Liverpool boss believes that Lucas will play an integral part for the club this season having been impressed with the 25-year-olds grasp of the type of football Rodgers wants to play.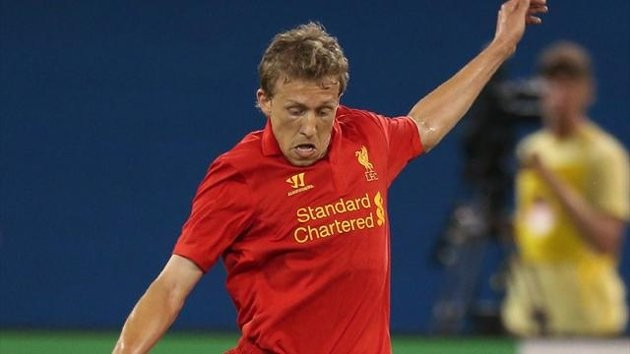 "He has been one of the players that has come in and he was really excited about this way of working," said Rodgers. "He understands totally the ideas of what I'm trying to implement. So, for him, this was going to showcase his qualities even more."
However, it seems Lucas' tactical understanding of the game will be put to good use as Rodgers explains that he will be using the midfielder as a scout in the coming weeks.
"I'm going to use him to also go out and look at some games for me, because he's tactically very good," continued the former Swansea manager.
"He's someone that I will get to go with my analysts and look at some games to make sure that tactically he still stays in the game. Because that's important.
"When I put the idea to him, he thought it was good. Hopefully when we get him back, he will have benefited from it and come back a better player."
Lucas originally came under scrutiny for his performances when he first joined Liverpool back in the summer of 2007, but he has gone on to prove himself as a vital member of the first team.
The defensive midfielder was even awarded the Player of the Season award for the 2010/11 campaign when he played a crucial role and won many admirers on Merseyside.