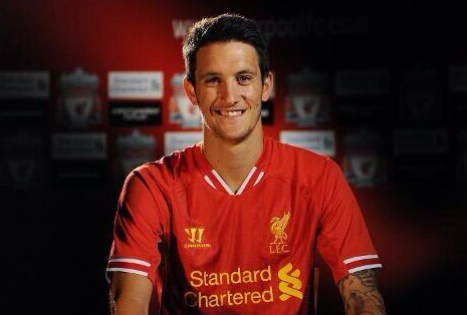 Luis Alberto believes that Liverpool are close to emulating the Barcelona side which came to dominate world football as the Spaniard gets used to life on Merseyside.
Alberto signed for the Reds at the end of June from Sevilla having impressed while playing on a season long loan for Barcelona B.
And after his experience with the Catalan giants' reserves, Alberto insists he can see similarities between the sides' training and tactics.
"The philosophy of the manager here of working with the ball a lot is similar to that of Barcelona," he explained to the Liverpool Echo. "But Barcelona have had the same style back from the days when Johan Cruyff was in charge.
"It requires a good number of years to develop that philosophy.
"The manager here is trying to implement a passing-type game with lots of movement involving players like Philippe Coutinho, Raheem Sterling, and now Iago Aspas and me - there are lots of quality players here who show good movement.
"It took a while to establish this style of play because it does need time, but towards the end of the season it was working well and you could see it paying off with some decent results."
When Cruyff was in charge at Barcelona, the side were able to wrestle dominance from Real Madrid and began what has turned into over two decades of success in both Spain and across Europe.
Introducing the world to tiki taka football, the style has become a phenomenon throughout world football and Brendan Rodgers has admitted that he hopes to take some tips from their style in his own training methods.
The signing of Alberto alongside Iago Aspas this summer has further boosted Liverpool's Spanish contingent and with the national side also following Barcelona's attacking style of play Rodgers has the blueprint set to create a side who can follow in their footsteps.