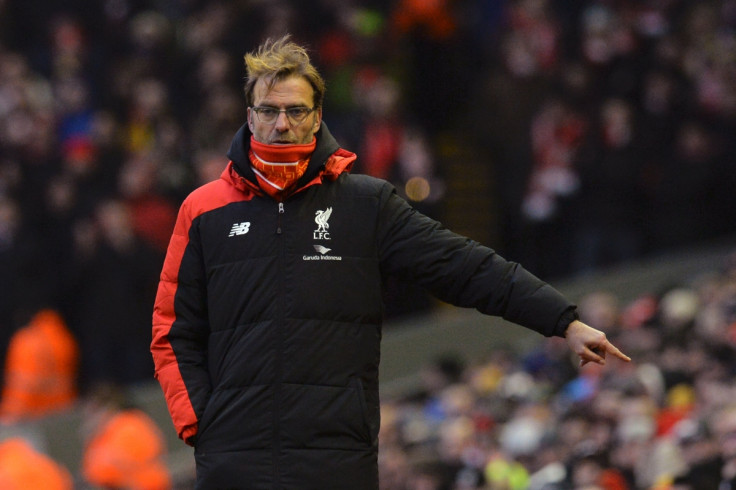 Jurgen Klopp has admitted Liverpool are still working to bolster their squad before the end of the transfer window, especially due to the injuries and packed schedule that are causing drains on player resources. However, having been reportedly snubbed by Shakhtar Donestsk in attempts to sign Alex Teixeira, the German claims the team will only buy a player who "makes sense".
Reports before Christmas suggested that Klopp was ready to buy players who suit his style in the January mercato, with many of Brendan Rodgers' recruitments not fitting his tactical plans. However, the Reds have been relatively quiet so far this window, signing only Steven Caulker on loan from QPR and the promising Marko Grujic from Red Star Belgrade, although he will remain at his former club for the rest of the season.
Asked whether he plans to make a third signing before 1 February, he responded: "As I've said, we are always busy, we are always working and we always check the possibilities.
"That's what we've done since I've been here. Now it's close to the closure of the window, so if something happens, we will see. But there is nothing to say at this moment. If we were to be close to something, everything I could say now would disturb this – and if not, it's the same situation, so I have nothing to say."
Klopp says he is happy with the options at his disposal but has been looking to deal in "a few things" during the January window due to the "injuries and the number of games".
"You'll have to wait, like I have to wait maybe. I have no problem with this, it is like it is. I am fine with the squad. Everybody can see the squad was never a problem, not for one second, it's all about injuries and the number of games – that doesn't fit too good. That's the reason why we've thought about a few things but only if it makes real sense for us."