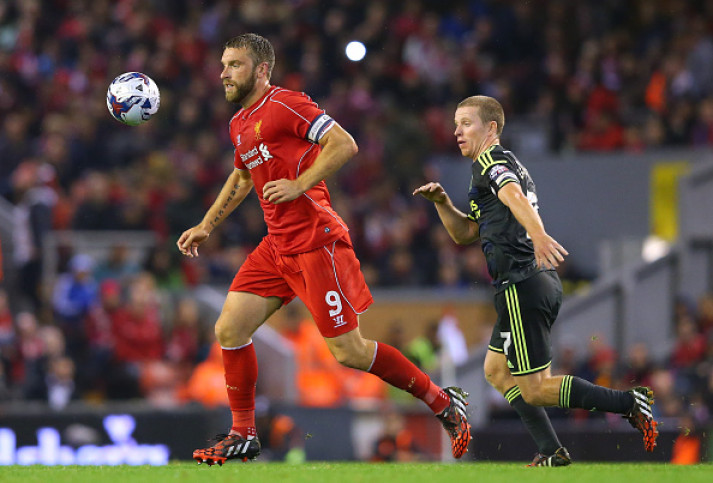 Liverpool manager Brendan Rodgers has claimed Rickie Lambert will have more chances to play in the near future after an "excellent" sub cameo during the goalless draw against Hull on Saturday 25 October.
Even though Mario Balotelli is struggling up-front and Daniel Sturridge has missed a number of game due to injuries, the 32-year-old striker has only made one Premier League starting appearance for the Merseysiders since his summer move to Anfield, while he is yet to score a goal.
But Rodgers suggested the former Southampton striker's situation is likely to change in the coming games after impressing him during the game against Hull.
Lambert came off from the bench with 30 minutes remaining and, although he was not able to score the winner, the striker "made the difference" for Liverpool.
"Rickie was excellent when he came on. It has been difficult for him because he probably wants to play a little bit more," the manager said to Liverpool's official website.
"But he's working tirelessly in training and when he gets the opportunities to play, if he shows that composure and quality, the chances will come. He made a real difference for us when he came on."
The Liverpool boss expressed his satisfaction in securing a point to put their humiliating 3-0 Champions League defeat against Real Madrid behind them.
"If you can't win it, then it's important that you don't lose it. We were defensively strong, I thought we looked solid against a team that scores goals away from home," he said.
"They're a team that have scored two goals away at the Emirates and scored two away at Newcastle already this season. For us to keep the clean sheet was important. If you can't win, take the point."