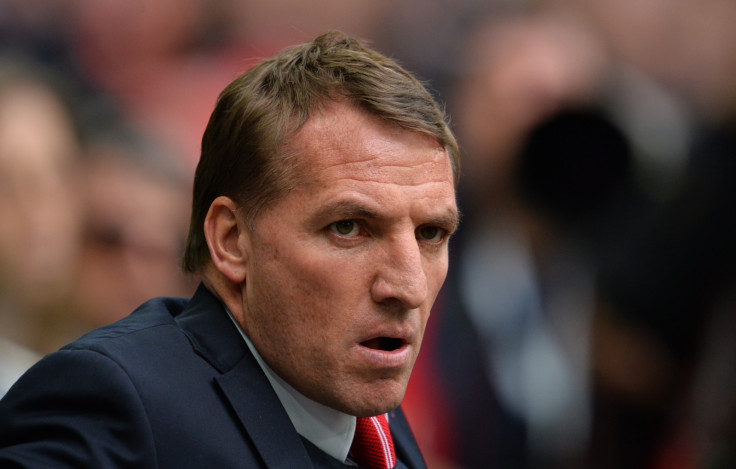 Liverpool manager Brendan Rodgers has been urged to make full use of the upcoming summer transfer window and transform his squad into Champions League challengers again.
The Reds trail fourth place Manchester City by seven points with six matches still to play but defeat to Aston Villa in the FA Cup semi-final means the club will end the campaign trophy-less for a third straight season under Rodgers.
Many of the signings brought in to replace Luis Suarez after his move to Barcelona have failed to recapture their best form, with Adam Lallana suffering from a series of injuries while Mario Balotelli and Rickie Lambert have been in and out of the Liverpool team.
Though there is no immediate pressure on Rodgers' position from within the walls of Anfield, the Northern Ireland boss can ill-afford another uncertain summer of business and allow the top four to pull further away.
And former Liverpool forward Luis Garcia says the club must make at least three new additions in the off-season in order to bridge the gap to the Champions League places.
"It's going to be difficult to get into the top four this season," he told Talksport. "There are not many games left.
"Brendan has done a great job for Liverpool though. He's brought young players into the team, which we weren't expecting.
"When you want to fight against top teams like Chelsea and Arsenal, with their big squads, you need a big squad, too.
"Liverpool need a bigger squad if they're going to fight across two or three different tournaments.
"We need more important players who can deliver across the big games. We need to buy three or four more players and keep the important ones we already have."
Defeat to Villa at Wembley sees Rodgers become the first Liverpool manager since the 1950s to go three seasons without winning a trophy and has led to speculation regarding his future.
However, Jamie Carragher says Rodgers is the right man going forward but he has stressed the boss must get his summer signings right ahead of the new season.
"Is he the right man? I think so," Carragher told Sky Sports. "I don't think your whole future should be determined by one game. It was difficult with the players that came in and I still don't think many of them have bedded in yet.
"Brendan, the players and the staff will be looking to next season and thinking they will go one step further, winning a trophy maybe and getting back into the top four.
"That's his job. He has to identify where in the team they need to improve; the squad is there and they did a lot of that last summer.
"The signings have to be right and if they are it will make a massive difference. If they're not they'll be back to where they are this season."