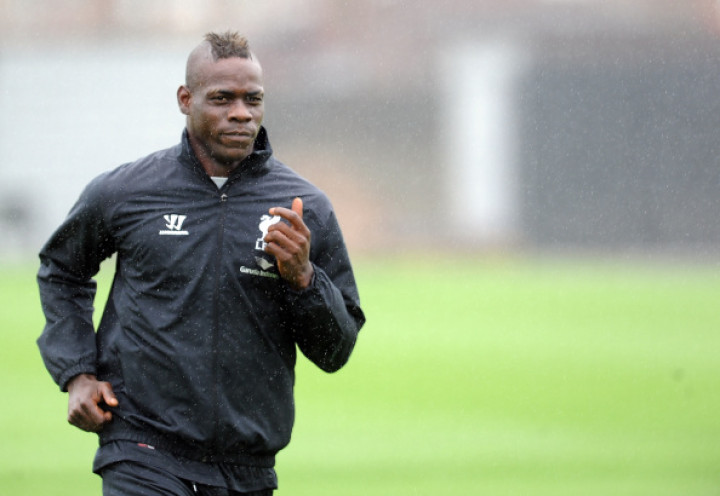 Kenny Dalglish believes Liverpool summer signing Mario Balotelli will be a fantastic asset for the Anfield club.
The Italian international arrived at the Merseyside club on a £16m deal from AC Milan. He made his debut for the Reds during his side's 3-0 victory over Tottenham Hotspur, but failed to open his account for Liverpool.
Balotelli had a troubled time because of his behaviour on and off the pitch. However, the Anfield legend Dalglish remains confident that Liverpool manager Brendan Rodgers will be able to get the best out of the former Manchester City striker.
"Liverpool is the perfect place for him to go, It is a happy dressing room. He's got a manager who is not confrontational but at the same time can instil discipline," the Daily Mail quoted Dalglish as saying.
"So if he wants to settle down, I'm sure he will at Liverpool and that he'll be a fantastic asset for the club."
"I think there are entertaining times ahead. He's a fantastic footballer. He will be fantastically received by those wonderful supporters and I'm sure he'll make a huge contribution," the Liverpool legend added.
Liverpool host Aston Villa at Anfield for the Premier League clash on Saturday. Rodgers will have a major injury worry as star striker Daniel Sturridge is set to be out of action for three weeks.
The England international suffered a thigh injury during the training while on international duty. The Mirror claims Sturridge will be out of action at least till the end of the month and will miss Saturday's fixture against Villa and next weekend's league clash against West Ham United.
If the injury reports are true, the former Chelsea man will also miss Liverpool's first Champions League match against Ludogorets at home. In the absence of Sturridge, the former Swansea City manager could use Balotelli as the main striker and field either Rickie Lambert or Fabio Borini to play alongside the Italian striker.