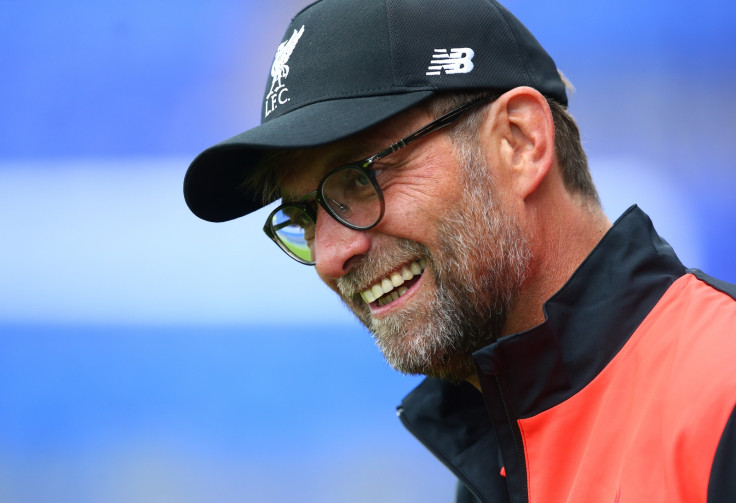 Liverpool's young players have been advised to take the opportunity to force their way into Jurgen Klopp's plans for the new campaign as the club begin their pre-season preparations. The Reds played the first of nine summer friendlies last week when they beat non-league Tranmere Rovers via Danny Ings' goal.
Ovie Ejaria, Trent Alexander-Arnold and Ben Woodburn all made their debuts for the Merseysiders and with a clutch of players still resting following the European Championships there will be further opportunities to impress. Senior players competing at the Copa America or Euro 2016 were given three weeks off following the conclusion of their team's campaign, meaning Klopp does not yet have a full squad at his disposal.
Matches with Fleetwood Town, Wigan Athletic and Huddersfield Town follow before Liverpool travel to the United States for the first part of the International Champions Cup and a one-off game against AS Roma. Klopp's team then return for their final ICC fixture against Barcelona at Wembley before taking on the German's former club Mainz.
The extensive schedule ensures there will be ample opportunity for Liverpool's youngsters to force their way into Klopp's thinking and Under-21 coach Michael Beale wants his players to take their opportunity with both hands. "I told my players when they went away for the off season to make sure they come back in the best shape of their lives," Beale told Sky Sports.
"This is the moment in the season when you could get a chance because the manager doesn't have all of his players around. It's a really big chance because there are four first-team friendlies over two weeks before they go to America for the International Champions Cup. But we're very careful with how we manage the players and we're also keen to make sure they don't get ahead of themselves in these moments. We learn a lot about the players at this time of year."
Those players who are unable to initially catch Klopp's attention will be considered for a loan move for the whole of part of the upcoming season. A change to the rules however means Premier League clubs are unable to loan players to teams in the Football League outside of the two annual transfer windows, after Fifa abolished the emergency loan window.
Liverpool must therefore make rapid decisions over the fate of their young players, yet due to Euro 2016 delaying the return of their whole squad decisions have yet to be taken. Seventeen players were sent out to gain first-team experience last term, but just two in the form of Ryan Fulton and Danny Ward have left in the off-season, leaving Beale frustrated by the chaos cause by the summer finals.
"I think for me if we can keep the players that were in and around it last year I would take that every day because of the education they get with Jurgen," he added. "If we feel like we can get a youngster involved and the manager has them in first-team training every day and is going to use them, then 100% we'll choose to keep the player here.
"It also depends on which clubs come in for them and how they're going to develop them as well as what the first-team squad looks like at the end of pre-season. I think the Euros has thrown every team's squad into chaos for a month or so and I think clubs are waiting to see what happens this transfer window and will then decide about players."