Manchester City manager Roberto Mancini has identified Liverpool as strong enough to challenge for the league title this season. The defending champions will travel to Merseyside to take on Brendan Rodgers' outfit on the back of a 3-2 comeback win over Southampton, at the Etihad, in their opening game of the season. The match was City's third consecutive 3-2 victory in competitive games.
The Reds, meanwhile, will want to bounce back after a disastrous start to their campaign - they were beaten 0-3 at the Hawthorns by West Bromwich Albion. The disappointing result aside, Mancini feels that once Liverpool adapts to Rodgers' style of football, they will be among the teams looking to dethrone City.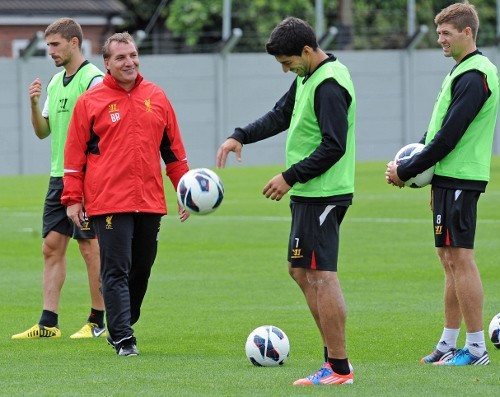 "We always play a tough match in the second game," ESPN quoted the former Lazio boss as saying, "Liverpool will be a very strong game. I think Liverpool will fight for the title this year because they play well, they bought good players, they have a good manager and they have changed their style of play. They can have a problem in the first month like all teams when they change the manager or some players, but I think they have a strong team for the title."
City got off to a wonderful start last season, beating Swansea City 4-0 at home on the opening day and winning their next three league games (3-2 at Bolton, 5-1 at White Hart Lane and 3-0 at Wigan).
"They come from a game against West Bromwich where they didn't deserve to lose but football is strange. For this I think it will be a hard game. When Liverpool play at home it is always difficult for the opponents. Every game you play at Anfield is really tough," the Italian added.
Mancini has also urged striker Mario Balotelli to take his game to the next level this season. The Italy international is in line to start against Liverpool as Sergio Aguero has been ruled out for the next few weeks with a knee injury.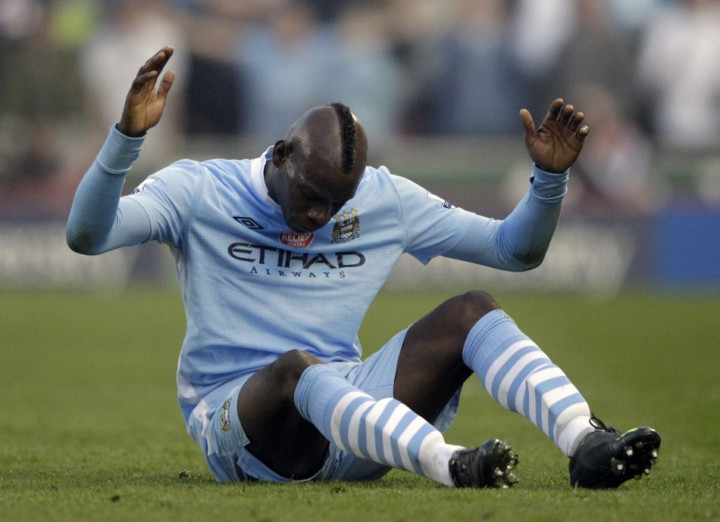 "Mario is the same. Maybe he can improve but I don't think he will change in one month. If he always plays like he did in the European Championships, then yes, he will get better. But he has a big responsibility here, for us. He is an important player who we spent a lot of money on. He can do his job better here," The Sun quoted Mancini as saying.
Balotelli, who joined City from Inter Milan in 2010 for a fee understood to be around £24m, has often been involved in controversial incidents both on and off the pitch. In the corresponding game against Liverpool last season, Balotelli was sent off just 18 minutes after coming on as a substitute.