New Liverpool coach Brendan Rodgers slumped to a miserable 0-3 defeat in his first league game in charge of the Reds. The Anfield club travelled to the Hawthorns to play a West Brom side that eventually ran out comfortable winners. Adding to the day's misery for Rodgers was a red card for Manchester City target, Daniel Agger.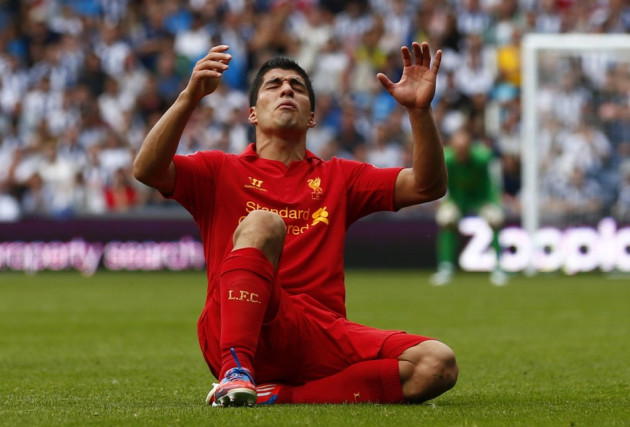 Rodgers was appointed to reinvigorate Liverpool after a poor 2011/12 season that saw them finish eighth and behind local rivals Everton. The Northern Irishman began with new signings Fabio Borini and Joe Allen, neither of whom justified their inclusion in the team. The Italian striker from Roma started on the left but aside from a couple of runs inside his marker failed to see much of the ball. Allen, meanwhile, was unable to re-create the midfield magic he displayed in his time at Swansea City, though he will undoubtedly need time to adapt and adjust.
As last season, the primary attacking outlet was Uruguayan striker Luis Suarez, whose movement on and off the ball is brilliant. Sadly though, the former Ajax forward left his shooting boots at home and was guilty of wasting several chances.
West Brom's opening goal was a 25-yard shot from Hungarian international Zoltan Gera. That was followed by Agger's ejection, after the Dane was adjudged to have obstructed a goal-scoring opportunity. West Brom's Shane Long missed the resulting penalty, though, and the Reds remained in the match. However, as they did so often last season, Liverpool shot themselves in the foot, not once but twice. Slovakian international Martin Skrtel gave away a second penalty and this time Peter Odemwingie made no mistake. The third was added by on-loan Chelsea striker Romelu Lukaku.
Rodgers later criticised the awarding of both penalties.
"I've no complaints about the first goal - it was a fantastic strike (by Gera). We defended the (initial) corner quite well with good height and distance on our clearance. Glen Johnson probably couldn't have done any more as he went to press the ball, but it was wonderful technique. I'm not one to go on about referees, but in the second half I thought the two (penalty) decisions - three if you include the sending off - were very, very harsh. I don't think either of the decisions were penalties. If you see them again on the replay, you'll see that they were very, very harsh. Obviously then with 10 men and chasing the game, it becomes difficult," the ex-Swansea man said.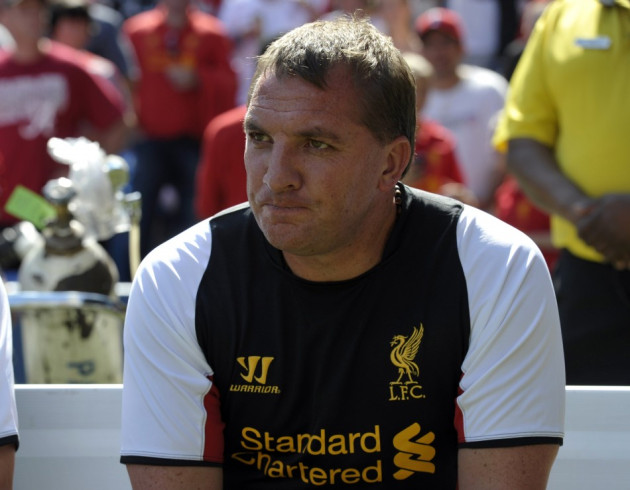 The manager also praised his players for adapting to his tactical system and refused to single out Allen for criticism.
"West Brom played a counter-attacking game today, so you're always going to be vulnerable in that position (down to 10 men). But like I said, the players gave me everything today and I can't complain. It was a bad day at the office for us, but I thought we showed signs, particularly in the first half, that the players have coped very well with the ideas. In the second half when we went down to 10 men, it was difficult for us. I thought he (Allen) was outstanding. For a boy to walk into a new team and perform like that, I thought he was superb. His body work, passing and ability to get on the ball was excellent."