Manchester United and Liverpool have been boosted in their pursuit of Barclona forward Alexis Sanchez with the forward insisting he is not set to hold talks with any clubs in Serie A.
Sanchez has long been on the radars of numerous Premier League clubs, with Arsenal believed to be interested in the out of favour Barca man's services.
So far this season the 24 year old has made just 13 La Liga starts, a peripheral role which has fuelled speculation the Chilean may be interested in a move elsewhere in search of additional game time.
United have only recently joined Liverpool in the chase for Sanchez, who reportedly see him as a possible alternative to Javier Hernandez up front, and while Napoli and Juventus were also believed to be in competition for the forward, he insists a return to Italy is not on the cards.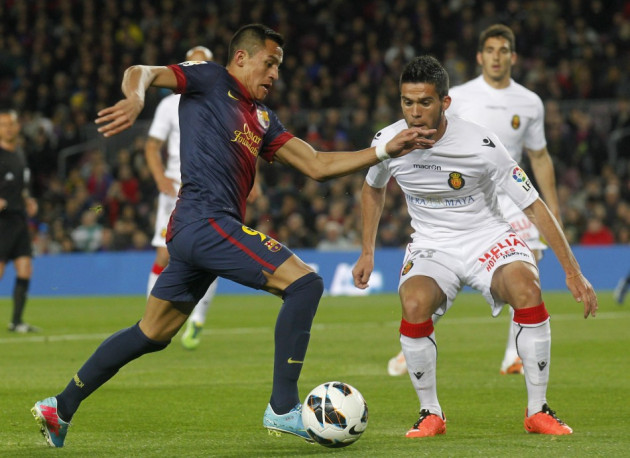 "I'm in Barcelona now and will stay here the whole week, I don't plan to travel to Italy for now," he told Tuttosport.
Both United and Liverpool are believed to be considering how best to bolster their squad in the summer. Sir Alex Ferguson learnt in 2012 how important it is to improve despite coming within minutes of winning the title, with Robin van Persie widely believed to be the difference maker in a title race which looks set to see United wrestle the championship away from Manchester City.
In the case of Liverpool, their long-term plan involves a lot more work as they look to challenge for a top four spot once more and work their way back into title contention. A disappointing summer in 2012 saw the side lose more attacking players than they gained, and while Rodgers continually insists that Fabio Borini will prove to be a worthwhile purchase for the Merseyside club, injury has halted the Italian's success.
Sanchez hasn't been as consistent as he might have hoped for Barcelona this season, but multiple clubs still see potential in the Chile international, who has become a regular for his country over the past seven years.